Proarc Engineering Document Management Software helps teams drive document control best practices that lead to improved design quality, reduced risk, and increased profitability.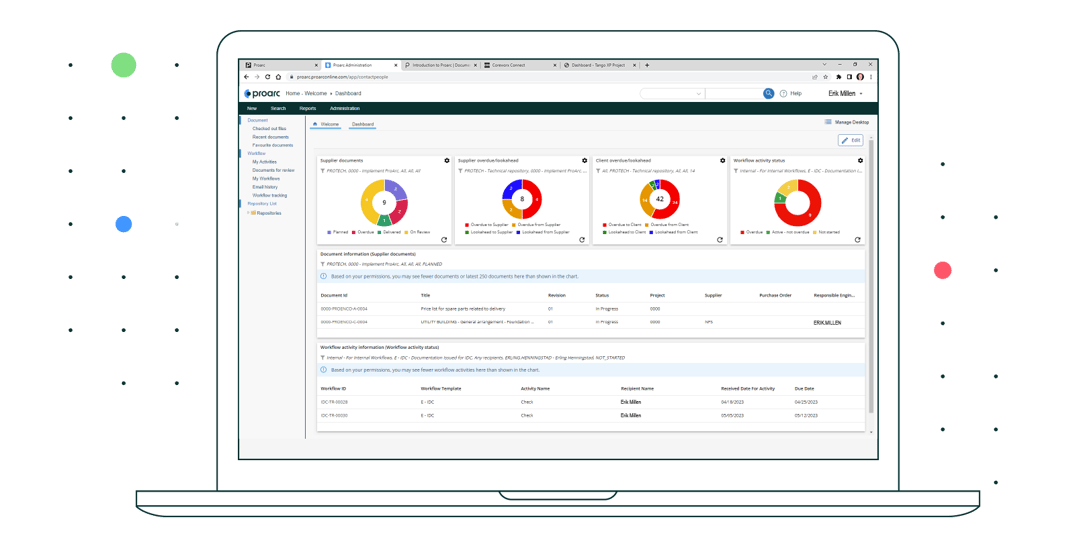 Built for documents, process, and progress
Proarc's EDMS is the perfect solution for companies that need to organize, plan, execute, collaborate, track and deliver documentation, from the moment a document requirement arises to the handover and operations of the completed facility. With Proarc your entire team can deliver on schedule at each milestone and be audit-ready at any time.

Flexible, Scalable, and Industry-Proven
Proarc is a highly configurable system that meets the unique requirements of projects and operations while supporting the overall policies and governance requirements of the entire organization.
Our solutions have been successfully used across the industry for 30 years on implementations of all sizes and solutions are designed to scale up to growing requirements.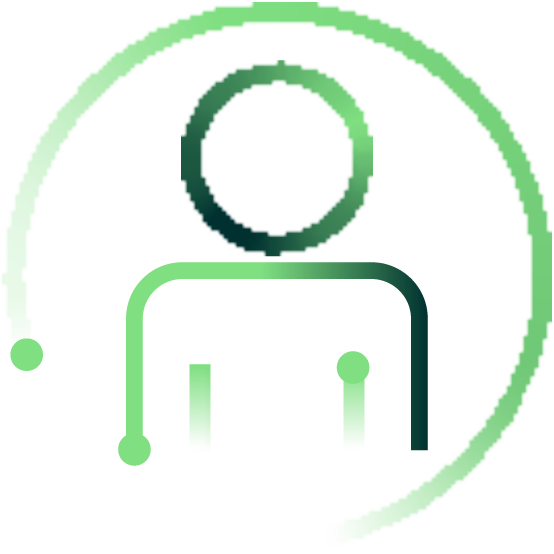 "We believe Proarc has supported deep client integration on projects of all sizes that cannot be matched by our competitors"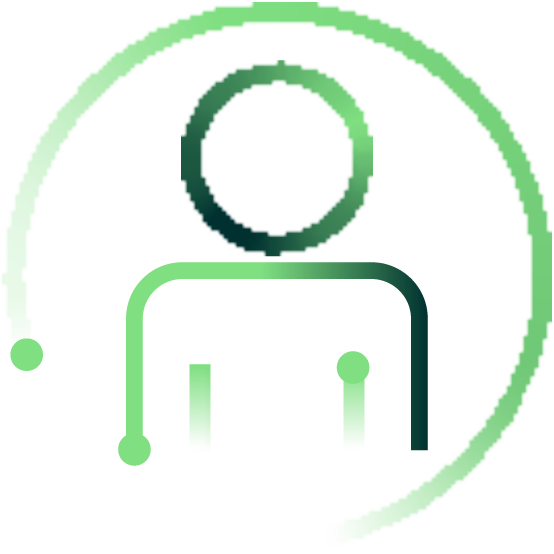 "Proarc is a very adaptable, user-friendly system which has allowed us to streamline our processes for rapid delivery to our clients"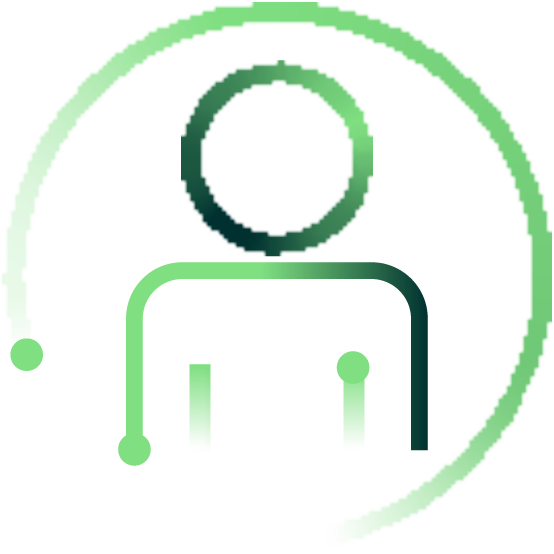 "Proarc offers significant efficiency savings as well as improved overview and quality of documentation."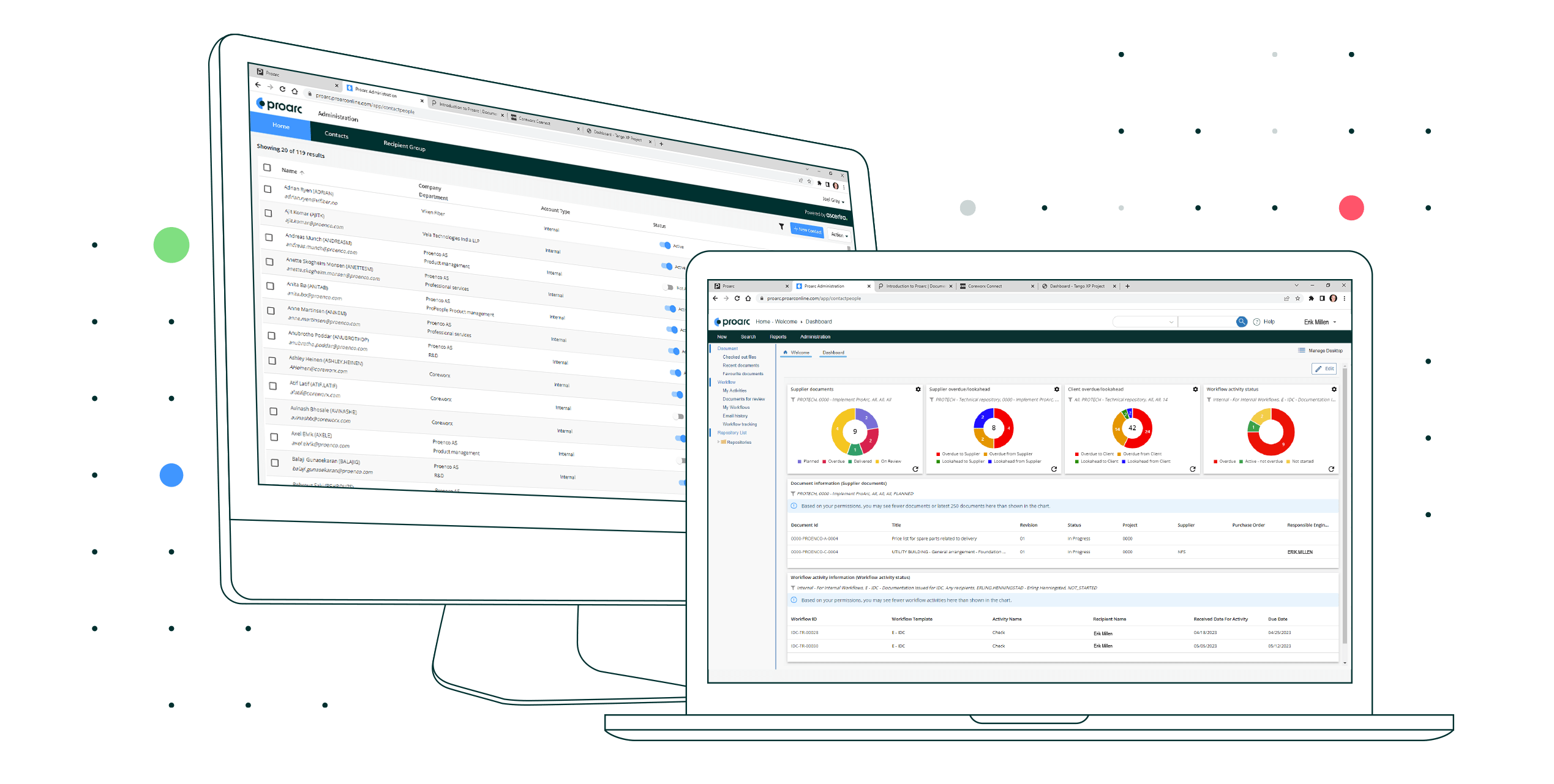 Improve information quality
Ensure compliance to policies & standards
Identify and mitigate risk
Reduce claims and disputes
Your Proarc EDMS
---
The Proarc Engineering Document Management System offers standard platform and optional add-on features, allowing you to configure your system to your needs.
Document Management Fundamentals
Central access to repositories for project & operational documents and related data. Change management with advanced revision control and access to historical revisions. Full-text and metadata searches to quickly find the right documents. Detailed audit records for each action and event in the system, from document status changes to workflow assignments, electronic signatures and file downloads. Support for document control processes to validate, review, approve, track, and distribute documents.
Flexible Metadata Coding & Numbering
Flexible configuration features to define metadata rules for numbering, classification and validation. Multiple metadata layouts for each repository make it easy for users to find information using tailored views.
AutoCAD File Reference Management
Automation to protect integrity of multi-part AutoCAD files & revisions. Master-dependent file relationships to ensure accurate links throughout the lifecycle, supporting check-in and out, workflow assignments, collaboration activities, transmittal, and handover.
File Authoring & Office Support
Consistent document creation process using predefined templates with data merge, and automatic updates. Integration with Microsoft Office 365 for authoring and editing documents.
Bulk Import & Export
Flexible import & export of files and metadata. Rules for handling revision-level attributes and files, data validation, import and export layout definitions. Scheduling and automation for watched folders.
PDF Conversion
Convert or merge files to PDF from multiple file formats based on configurable rules and triggers.
Outbound Transmittal & Comment Sheets
Process support for collecting, organizing, validating, and distributing outgoing documents. Automated generation of PDF comment sheets and transmittal cover sheets.
Handover
Tools for collection, output, and formatting of information packages for handover to clients. Publishing to offline web document catalogs including categorization and table of contents.
Packages
Developing, approving, issuing, and tracking completion of packages of document deliverables.
Bulk Allocation
Pre-allocate document profiles and numbers prior to creation of documents. Link to packages for planning and tracking.
Milestones & Rules of Credit
Define milestones and link them to document status values, workflow events, or other criteria. Define milestone chains and assign percentage completion for each milestone achievement.
Progress Monitoring
Calculate progress based on milestone achievement, document packages and weights. View planned, forecasted, and actual completion dates and percentages. Visualize progress using charts and graphs.
Packages Replanning
Link plans to actual completion dates from Proarc workflow. Automatically update the plan with new due dates based on actual completion date.
Integration
Integrate with third-party tools, such as Primavera P6, Safran and Microsoft Project. Aggregate document progress for document packages and export for more accurate picture of progress in your third-party planning tool.
Dashboards and Reports
Real-time summary and KPI reports provide transparency, accountability, and actionable insights on document information, workflow progress, and user activities. Drill-down reports enable users to access a high-level view and drill down to underlying details.
Notifications and Alerts
Automated & event-driven alerts notify users when specified activities occur, potential issues arise, or auto-escalation dates and times have been reached.
Actioning and Expediting
Reports and workflow tools provide team members with full transparency to progress for manual action, while automation provides the ability to automate actions based on rules, such as auto-assigning a task to a different person when the task is past due.
Document History
Detailed document history provides users with information to help troubleshoot issues, take corrective action, and/or avoid future issues, such as claims.
Delivery Tracking
Tools to help ensure documents meet milestones and timelines. Actual document dates can be checked against planned document dates to highlight discrepancies.
Sharing with External Parties
Separate collaboration system in the Cloud for sharing documents with external parties. Synchronization with official document repositories to avoid uncontrolled copies.
Review & Approval
Automated workflows for distribution, review, and approval by external parties. Authorization matrix and recipient lists to subject matter experts based on document classifications, timing, and other policies. Templates for industry-accepted processes for interdisciplinary squad check, client document review, routing & notification.
Real-Time Commenting
Concurrent markups allow multiple users to add comments simultaneously while others add comments in real-time.