Our dedicated team of experts
Ascertra is powered by a passionate team with in-depth information management & industry expertise.
Our strength is our people.
Meet Ascertra team members who help clients deliver quality projects and drive overall progress using better information management practices.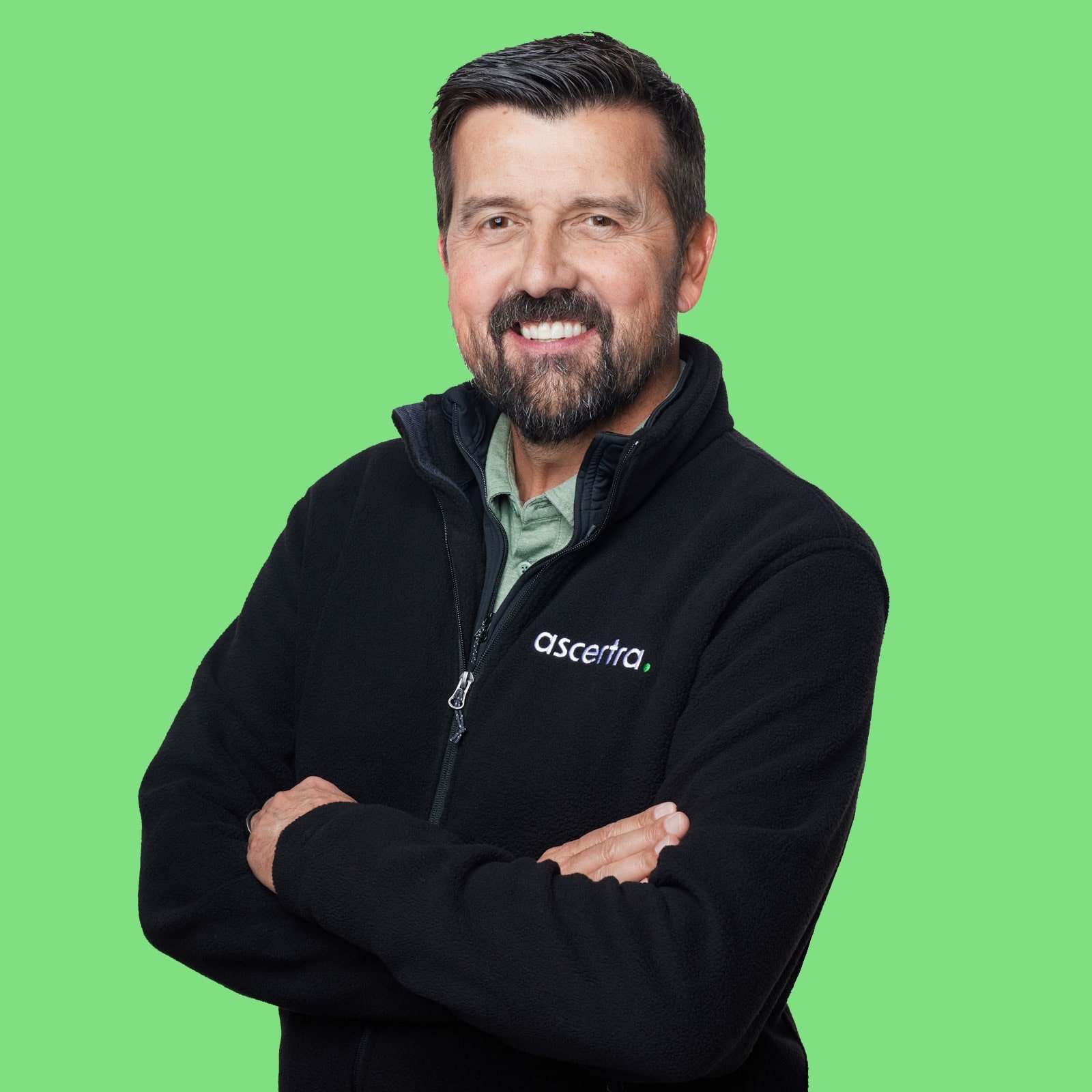 Matt McKinley
CEO
Matt McKinley has enjoyed a 30-year career working with software companies. Always focused on outcomes and results, Matt has been engaged in a variety of industries including oil, gas, and energy sectors, as well as infrastructure and manufacturing markets. Matt has helped many businesses address the challenges that surface when determining vision and success criteria, leading to the identification of strategic options that meet execution goals. Matt is delighted to work as CEO with the Ascertra team where he focuses on delivering the vision to create essential information management software to help companies build & operate better.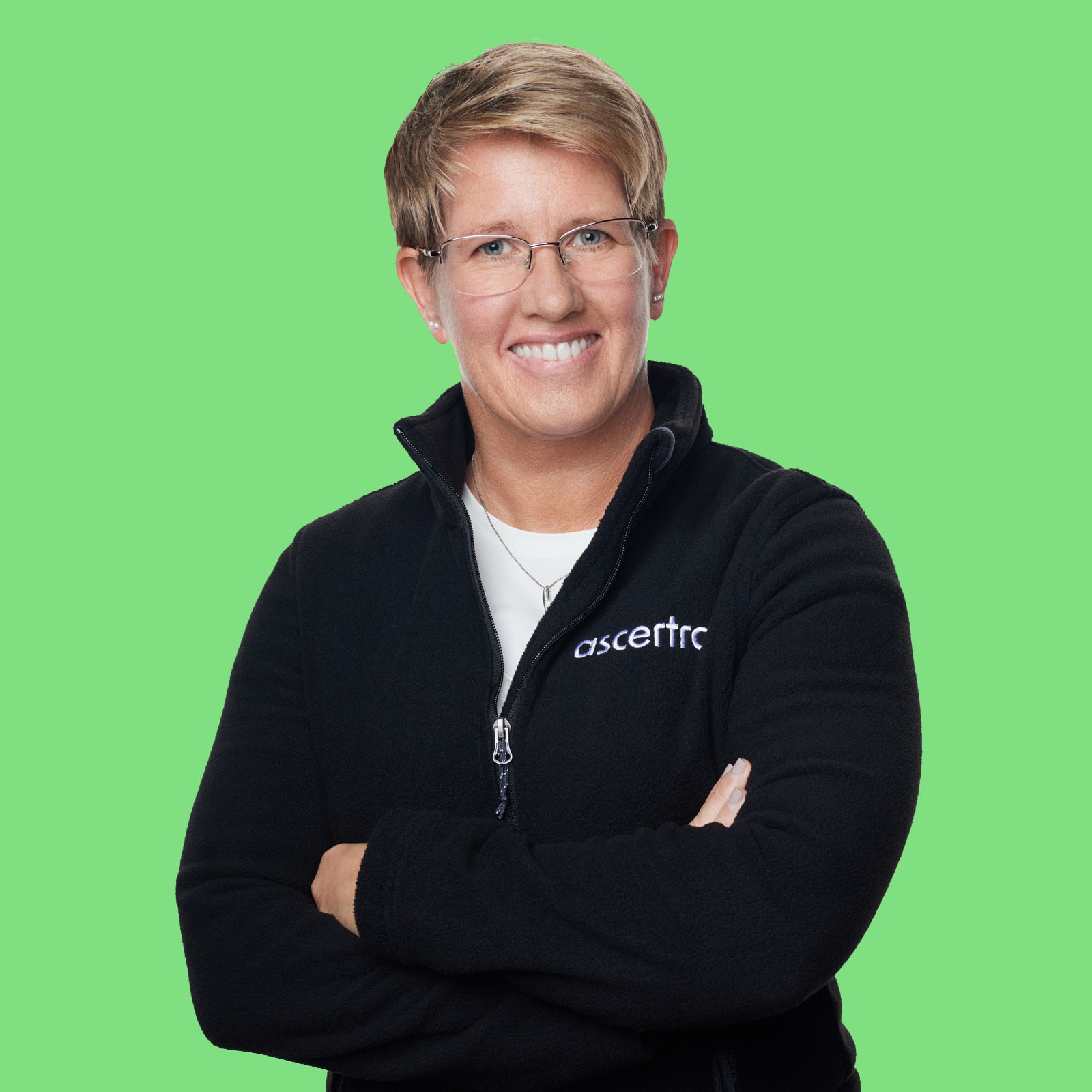 Heidi Østli
Head of Global Service
Heidi Østli started her career as a computer engineer and brings 30 years of experience working in IT-focused roles and companies. In addition to her extensive technical knowledge & experience, Heidi has gained the trust of customers by always listening to gain a better understanding of their needs and then delivering solutions that provide value to their business and their day-to-day operations. Heidi is extremely successful at building and supporting internal and external teams who deliver excellence. When Heidi is not in the office, you can find her running or cross-country skiing in the forest with her family.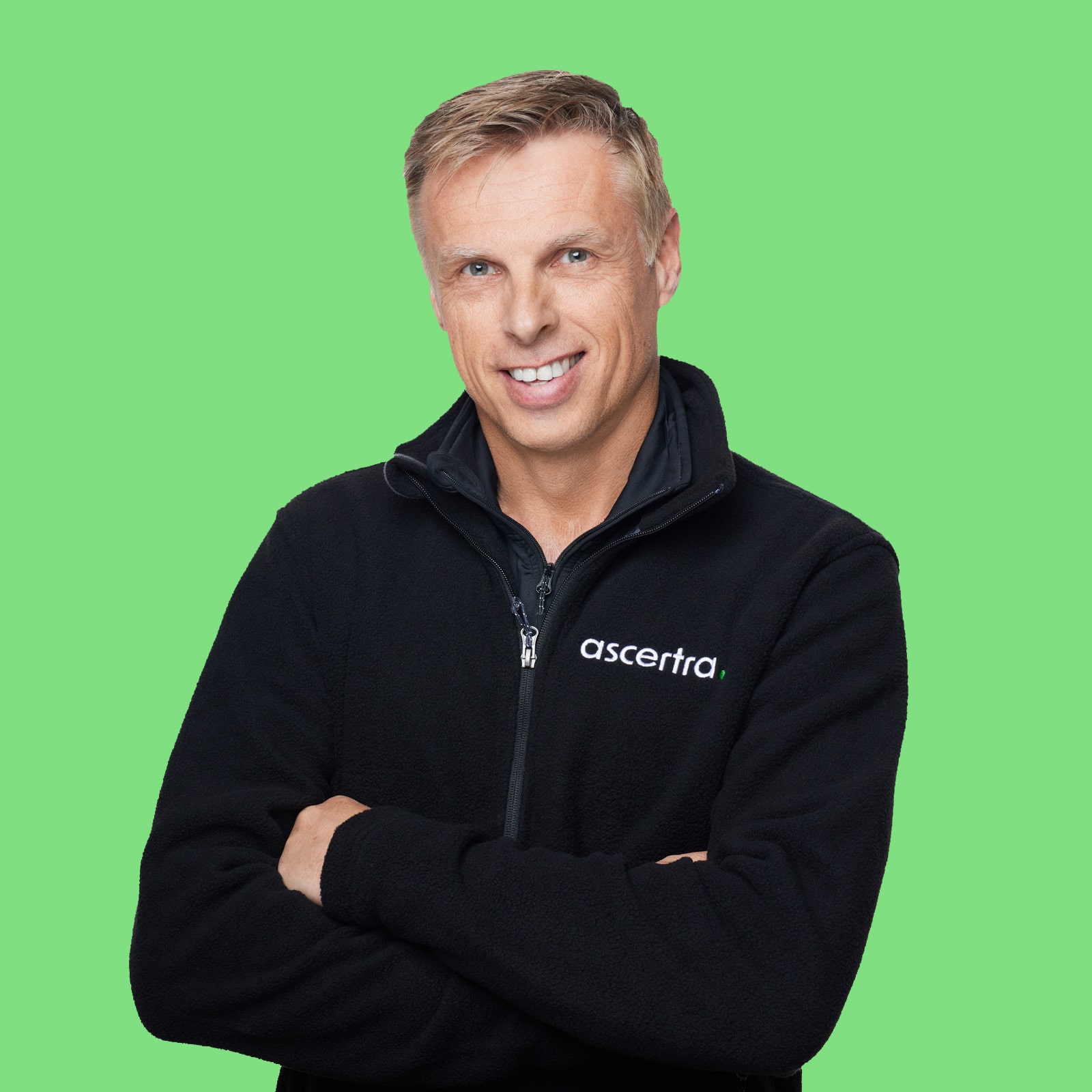 Jens Stabo-Eeg
Vice President of Operations
Jens Stabo-Eeg brings more than 20 years of experience working in national and international B2B software sales and services with renowned companies in their market sectors. Jens has worked on the Proarc team providing successful EDMS software solutions to customers since 2008. His career started as a trainee at Norsk Hydro, the largest industrial company in Norway at the time. Jens has held various managerial and operational roles over the years within sales, bid management, project management, customer service/success, and contract management. His vast experience has helped him gain in-depth understanding of business processes that are essential to successful operations.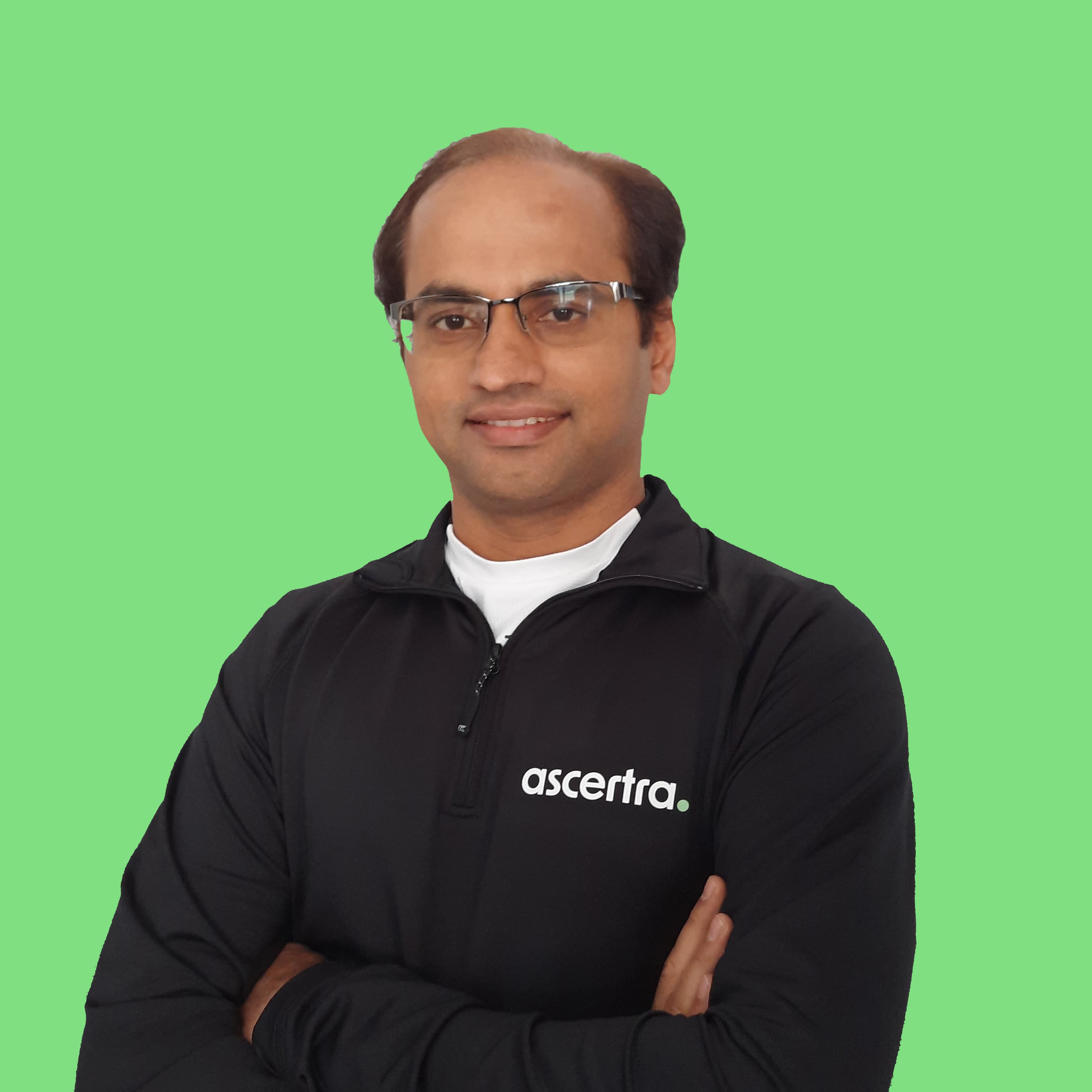 Girish Hegde
Head of Engineering
Girish Hegde brings more than 2 decades of IT experience in leading product engineering teams, project management, and software development. With his extensive experience in Agile & lean software development and his passion for clean code practices, Girish has coached and mentored several product development teams in his career, to be highly efficient in their throughput. Over the last few years, Girish has worked closely with his team to take Ascertra products to new levels, to meet the ever-increasing demands of security, scalability, and flexibility. Beyond work, Girish loves playing table tennis and long-distance running.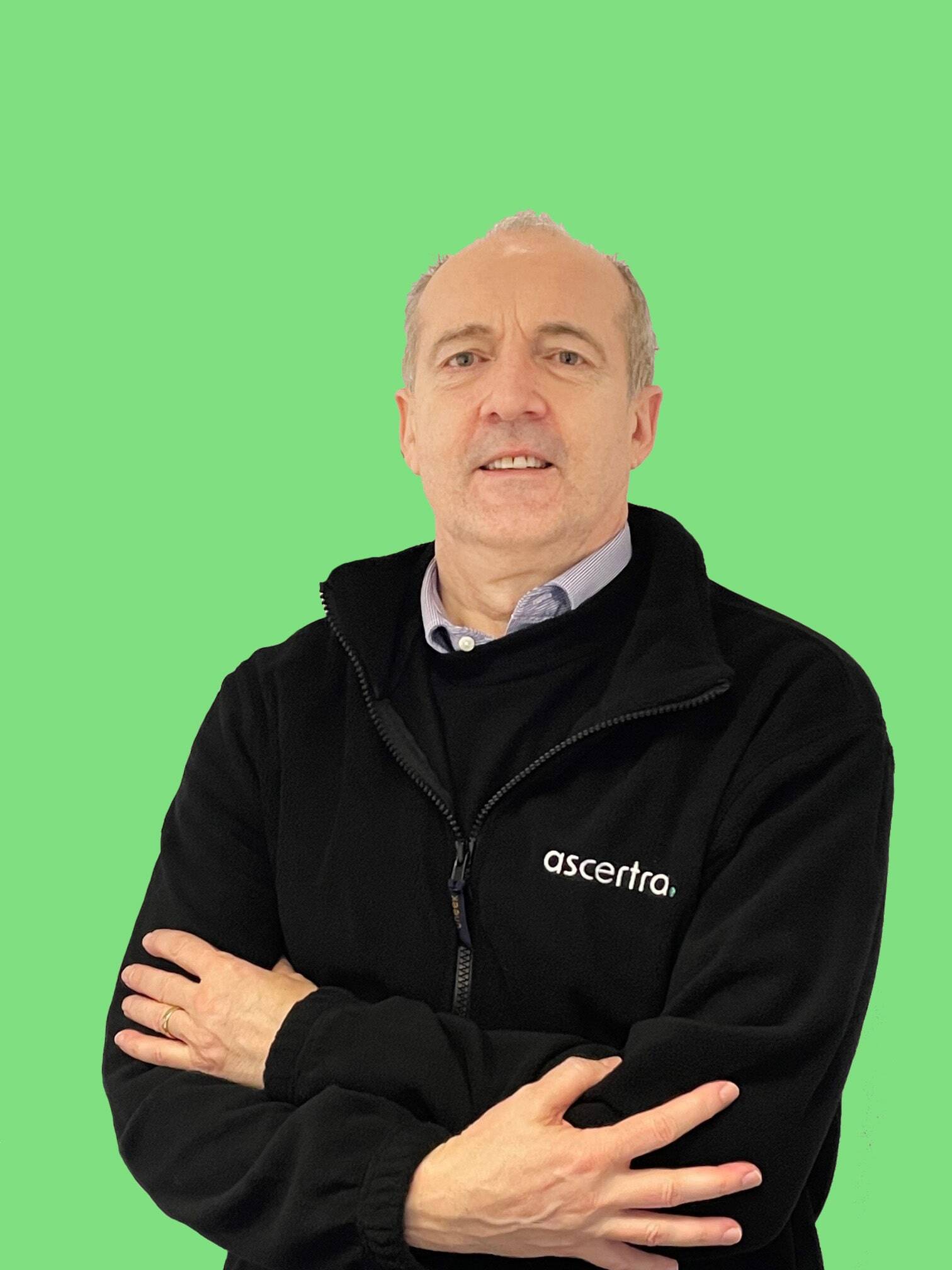 Keith Simons
Global Support Director
With 30 years of industry experience, Keith Simons offers a wealth of expertise supporting clients with the implementation of successful software solutions. He has adeptly guided clients worldwide in the deployment of intricate information management solutions that have helped them effectively minimize risk and achieve their business objectives. Beginning his career as a chartered mechanical engineer, Keith initially delved into the oil and gas sector as a discipline engineer. His journey later transitioned into IT consultancy through his involvement with maintenance and inventory management systems. Equipped with a comprehensive skillset that encompasses both functional and technical aspects, Keith helps to ensure every Ascertra client successfully adopts and achieves ongoing value from their Ascertra software solutions.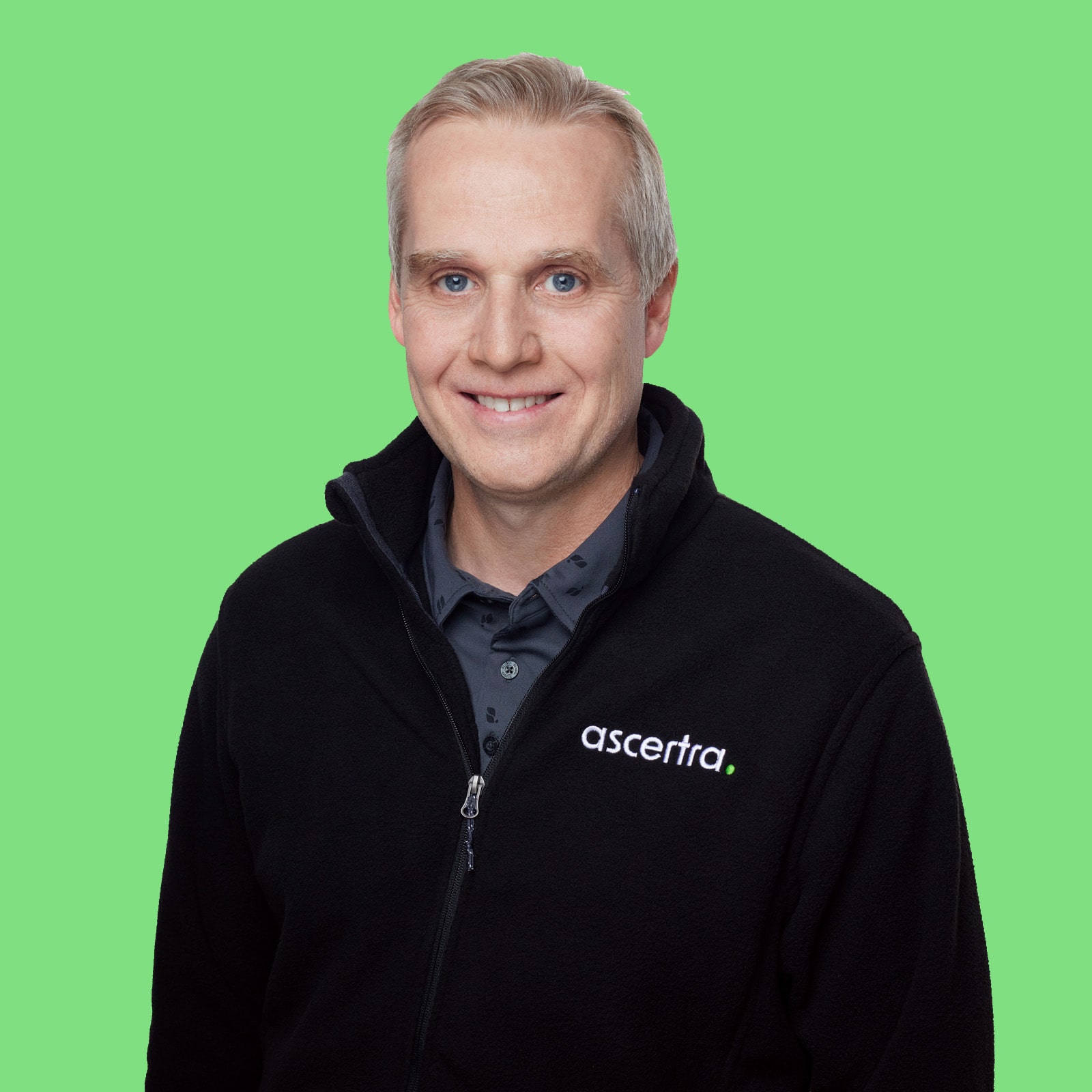 Joel Gray
Head of Product
Joel Gray has built an extensive professional background delivering enterprise software and services for the world's largest companies. He's guided solution development in different industries and in software organizations large and small, but Joel's time with Ascertra has been the most enjoyable and rewarding of his career. Joel has a passion for delivering great software products, and believes that starts with empathy for users and a focus on providing strong business value. Joel is inspired by the practices for engineering and construction in major projects due to the constant evolution of tech tools and the fact that the value of information management has never been higher.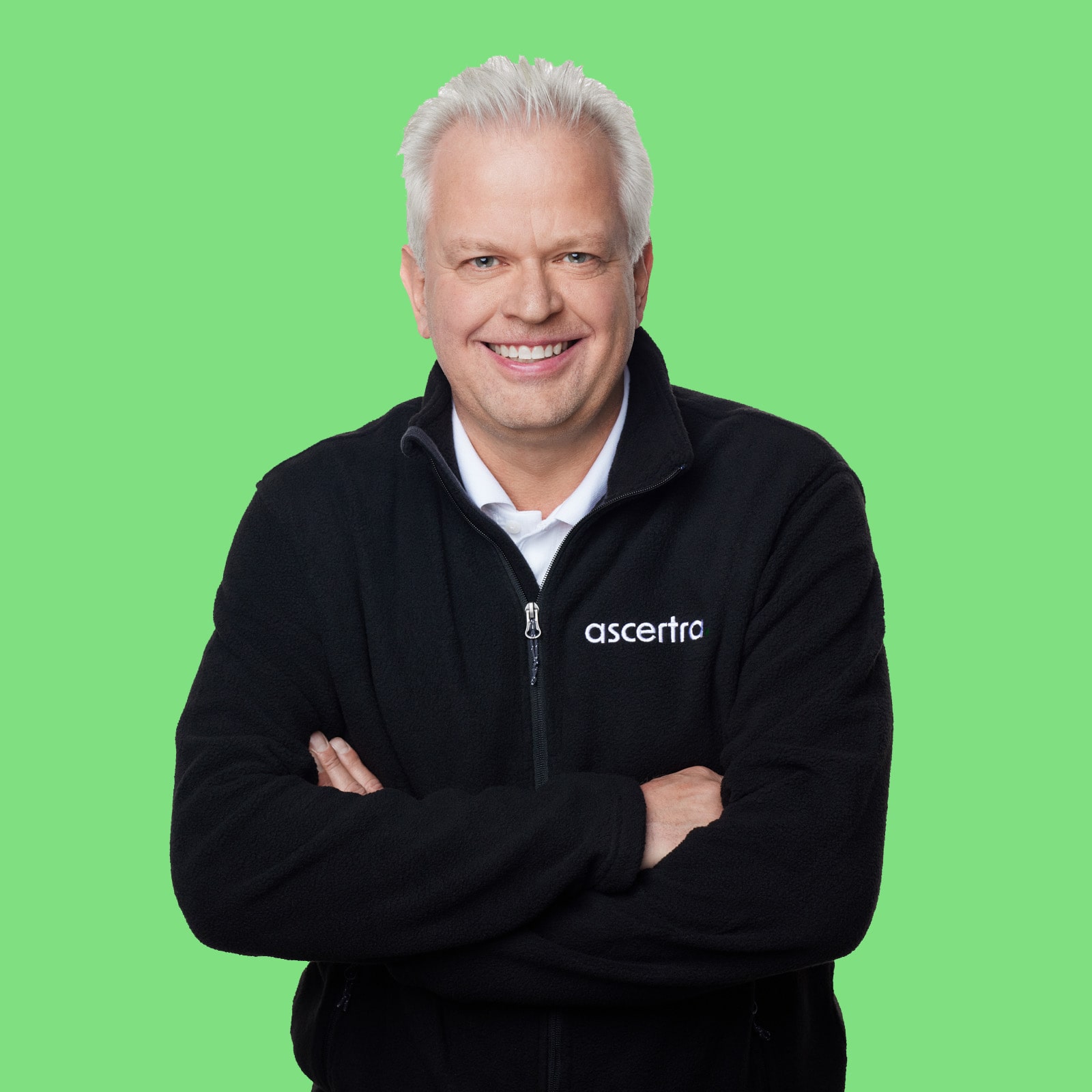 Thomas Klinker
Head of Global Programs
Thomas Klinker is Head of Global Programs and oversees plans and strategy for the overall deployment of Ascertra solutions. Thomas joined the team in 2019 and brings more than 20 years of experience in enterprise software project management, deployment, and consulting, working with multiple companies in the industrial engineering software space. Thomas graduated from the University of Applied Science in Bochum with a degree in electrical engineering and computer science and has worked in industrial enterprise software, engineering, and automation since 1999. During his career, Thomas has worked with clients on all continents except the Arctic and Antarctic.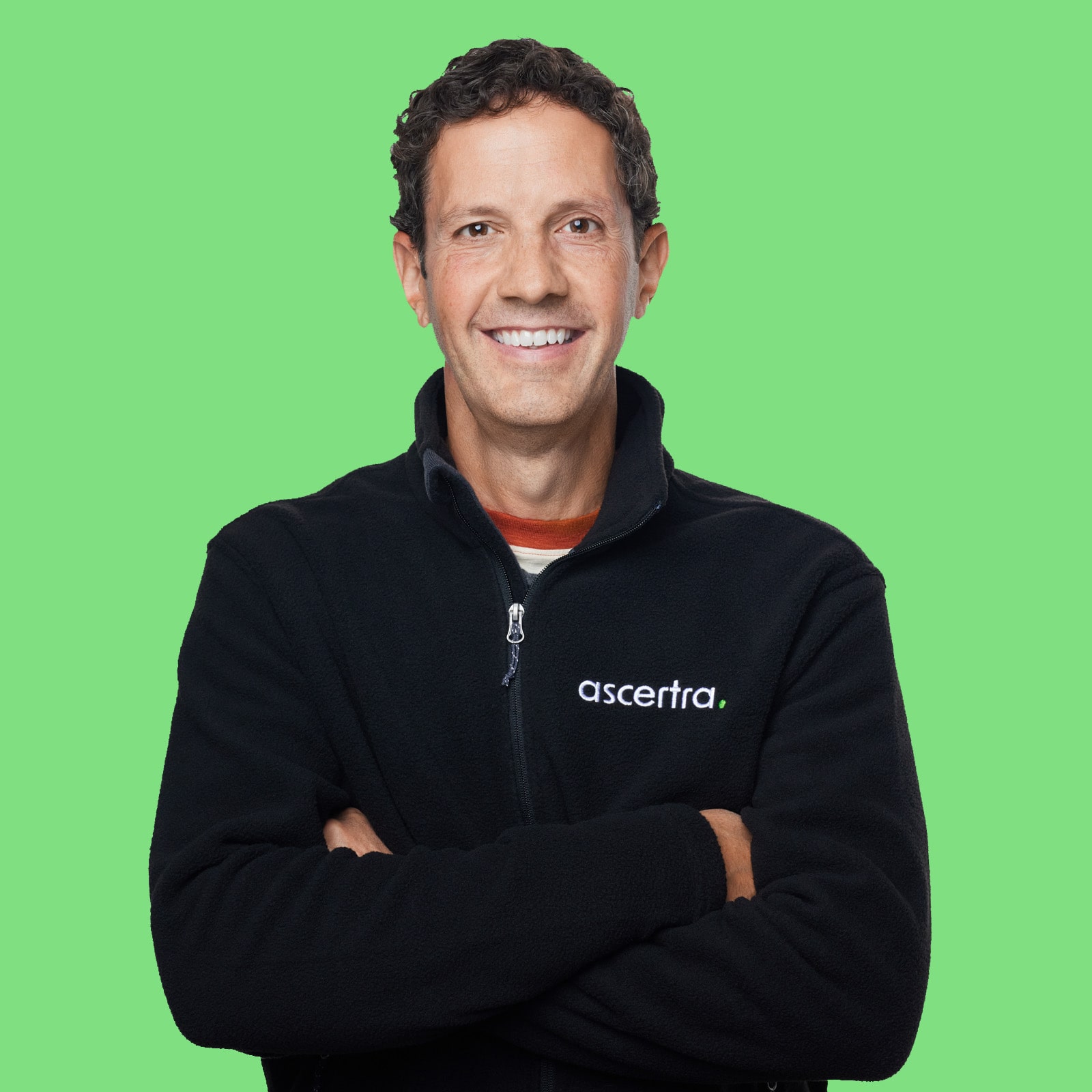 Jeremy Schefter
Head of Global Sales
Jeremy Schefter is a sales executive with an engineering degree and more than 25 years of experience helping companies choose and implement enterprise software solutions that help improve their business. Jeremy is a self-motivated innovation leader who is passionate about supporting customers through business and digital transformation, leveraging his vast experience in enterprise software sales, information systems & technology, business analysis, manufacturing, and process industries. With his constant focus on listening first and then helping customers choose the right solution to meet their needs, it's no surprise that so many customers have trusted Jeremy to help them make successful major solution purchases over the years.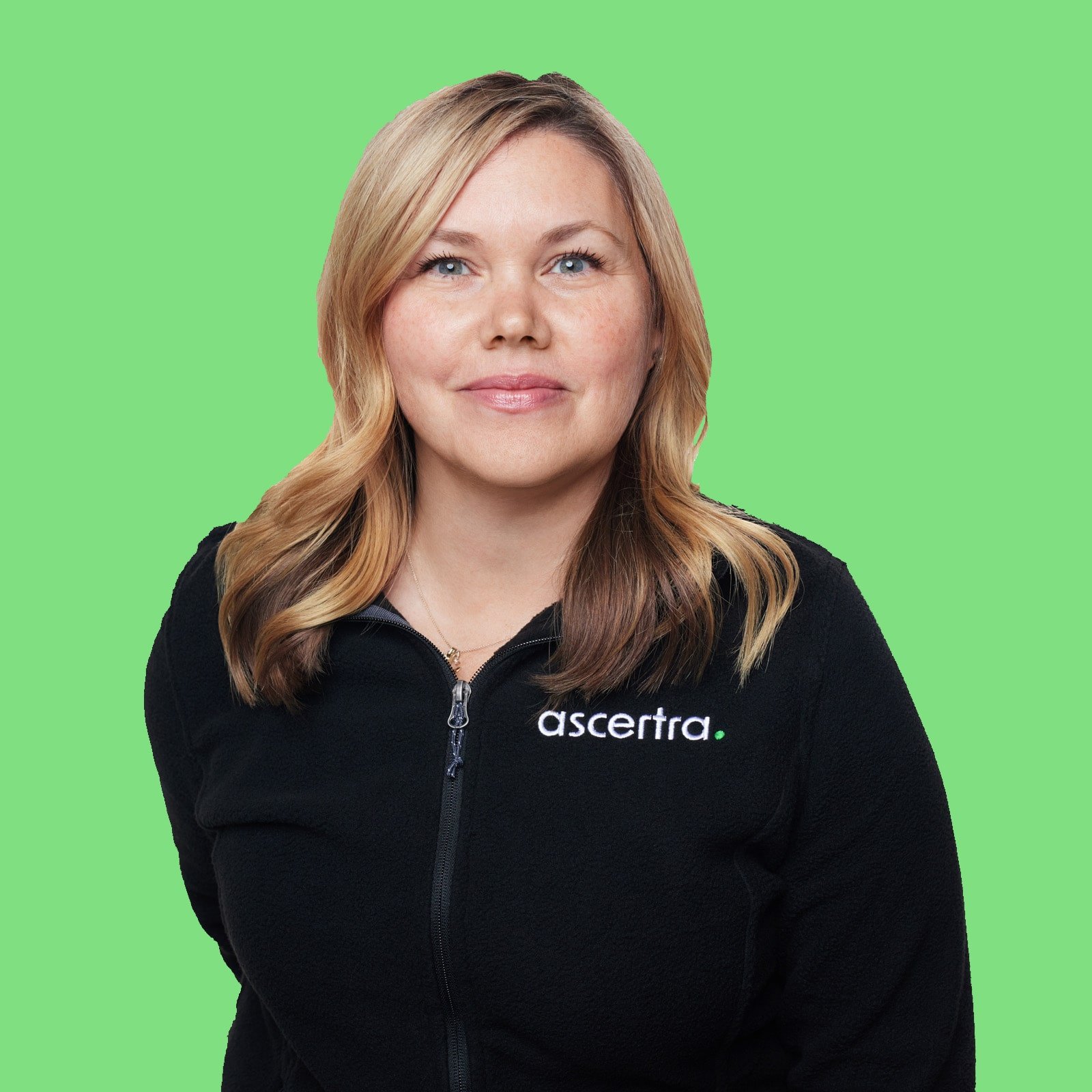 Jenn Spencer
Head of Global Marketing
For over 20 years, Jenn Spencer has been helping technology companies promote their advanced solutions. Over her career, Jenn has worked alongside extremely passionate innovators who have been driven to understand their customers' problem areas and then help them overcome those challenges and achieve their goals through technological solutions. Inspired by these colleagues, Jenn has focused her work on connecting the knowledge, expertise, and passion of these innovators with the people at companies who will gain professional value from the solutions and knowledge the innovators can provide. Jenn's view of marketing has always been on sharing knowledge and growing communities around industry practices such that the industry can progress overall.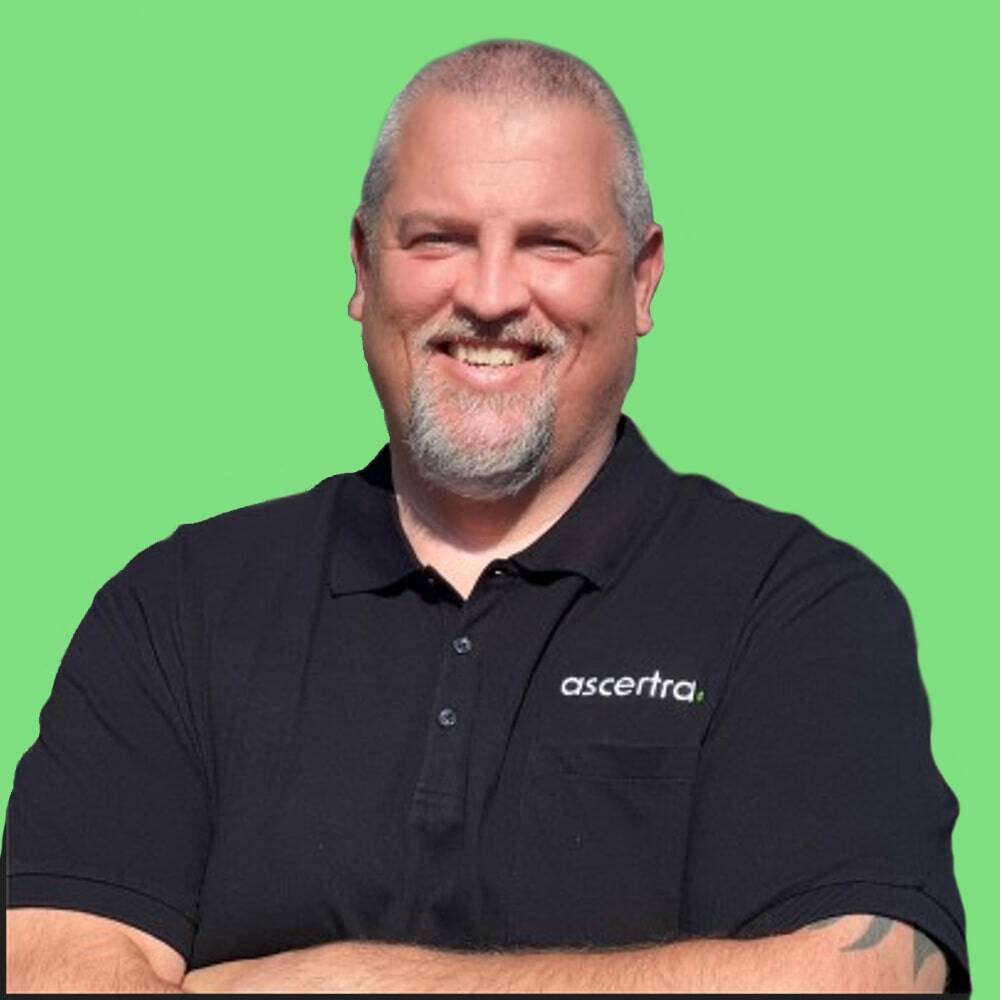 Graham Coy
Global Solutions Director
Graham Coy brings over 20 years of experience developing and implementing information management software solutions used by Ascertra clients around the world. Starting his journey as a software developer, Graham participated in the original development of Ascertra solutions before transitioning to a client-facing role in leading global implementation. Since merging Mpower into Ascertra, Graham's role has evolved to help expand offerings from our Perth, Australia office to all 3 software solutions in the Ascertra portfolio. Moving forward, he will assist globally as Ascertra Solutions Director and guide customers on their evolution to managing information more effectively, allowing them to build and operate better, and thus power progress forward. On his off-time, Graham is an avid tenpin bowler and yogi. Chris Herridge
Cloud & Technology Director
With over 20 years of experience in software development, Chris Herridge is driven by the efficient development of software aligned to its end use. Starting his career path in new media, Chris spent 15 years building his own software business in the retail industry before moving into government-scale systems with a focus on security and governance. After architecting complex software systems for some of the world's largest offshore wind farms and national power generation projects, Chris joined Ascertra in 2021, later adopting the role of Cloud and Technology Director. Moving forward, Chris will employ his expertise to optimize Ascertra's Cloud platforms, ensuring clients receive the highest level of security from our services. When he has a spare weekend, Chris enjoys hiking, sailing, and working on his classic cars.