Information Management Software
for Projects & Asset Operations
Information is the center point of successful capital projects and asset operations.
Our purpose-built document control, interface management, and project controls software solutions
provide teams with information certainty at every stage when engineering,
constructing, and operating complex assets.
Interface Connect
Interface management software that keeps delivery teams aligned on scope delineation, requirements, and deliverables to ensure successful integrations at shared project interfaces.
Document Management
Engineering document management system (EDMS) that enables controlled collaboration, drives compliance to your document control processes, and ensures every team member always has access to accurate information.

Cost Management
Project control and cost management software that helps project-based organizations accurately control, measure, and predict project costs and performance.
Information Management Powers Progress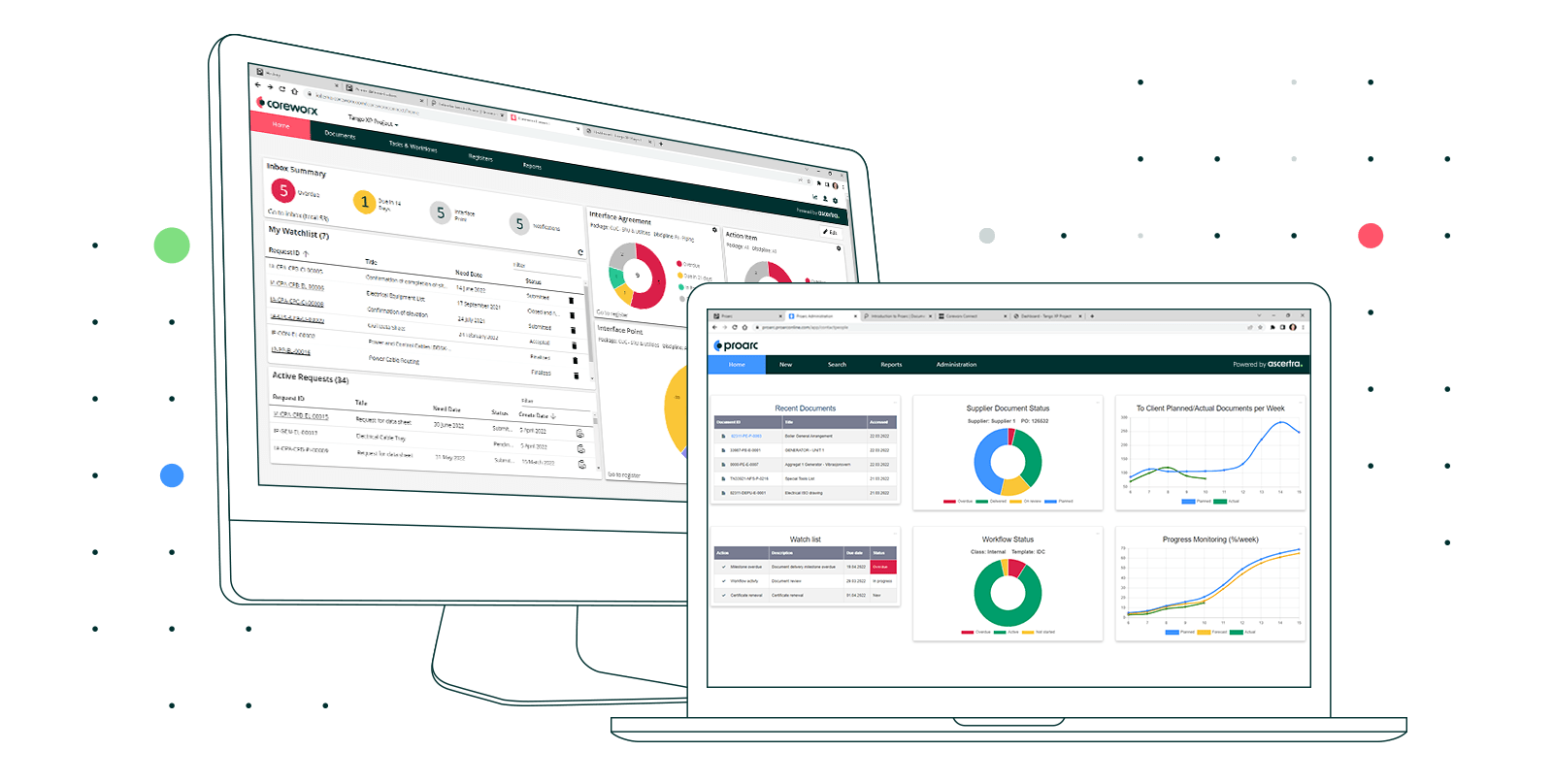 Securely manage volumes of business-critical documents
Reduce costly errors caused by incorrect information
Empower every team member with the right information
Ensure compliance to industry information management practices
Identify and mitigate risk with increased visibility to potential issues
Reduce claims and resolve disputes with complete audit history
Improve team performance with proven industry solutions that have been helping teams power their progress for more than 40 years
What sets Ascertra apart?

Industry expertise
We understand how to manage information for highly complex projects that include engineering, construction, and asset operations

Flexibility
Our solutions are highly configurable software systems that can be configured to meet the unique needs of each project while supporting the overall policies and governance

Proven Implementation
Our solution experts collaborate with you to ensure your implementations achieve quick time to value, cross-team adoption, and alignment with long term business goals

Scalability
Our solutions are designed to scale from small to extremely large implementations
0
Thousand+
registered users
Companies using proven Ascertra solutions