Mpower enterprise project control and cost management software helps project-based organizations accurately control, measure, and predict project performance.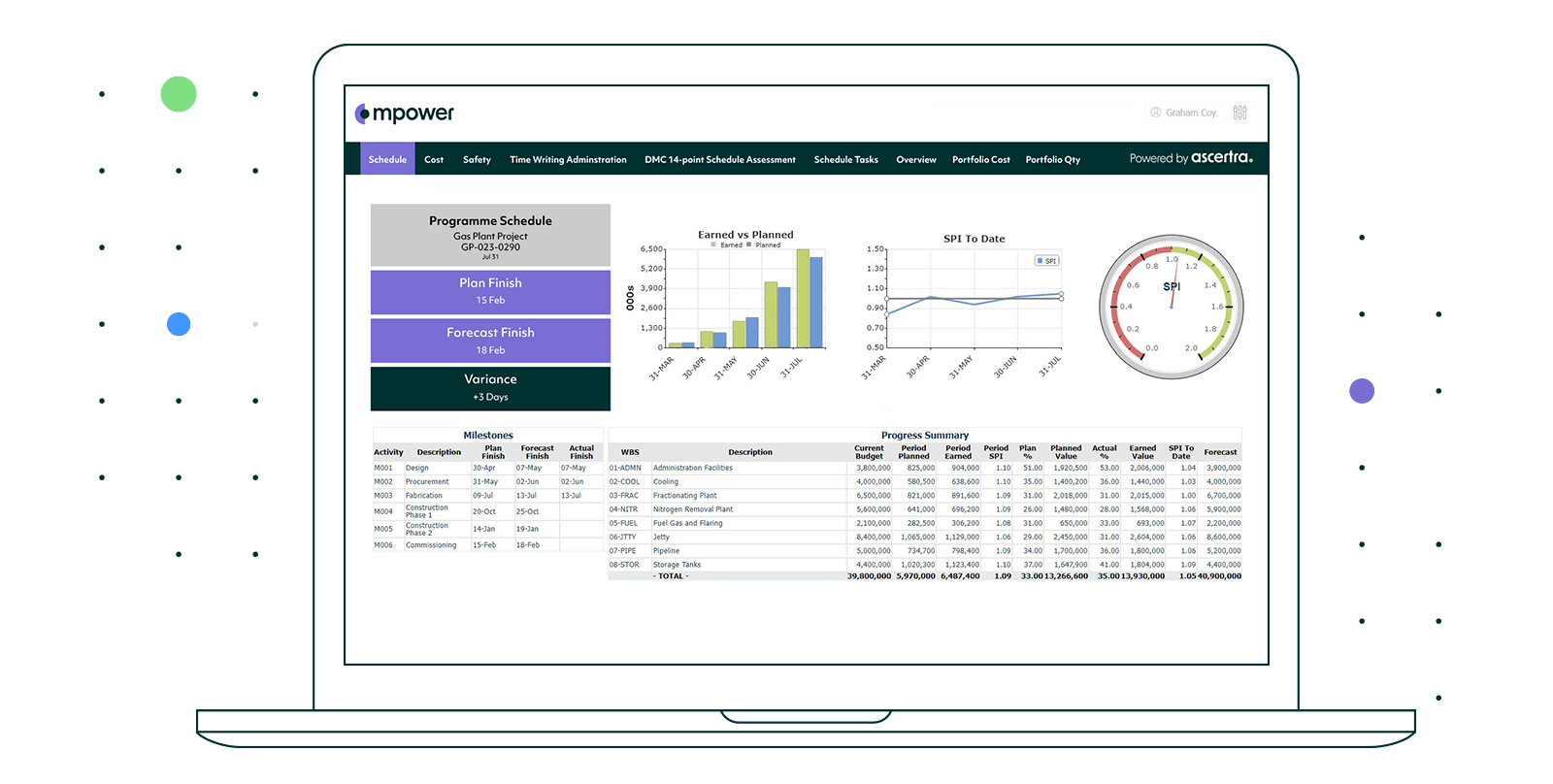 Mpower software easily integrates with your ERP and preferred scheduling systems giving accurate and consistent data to every part of your project.
Why Use Mpower Project Control & Cost Management Software?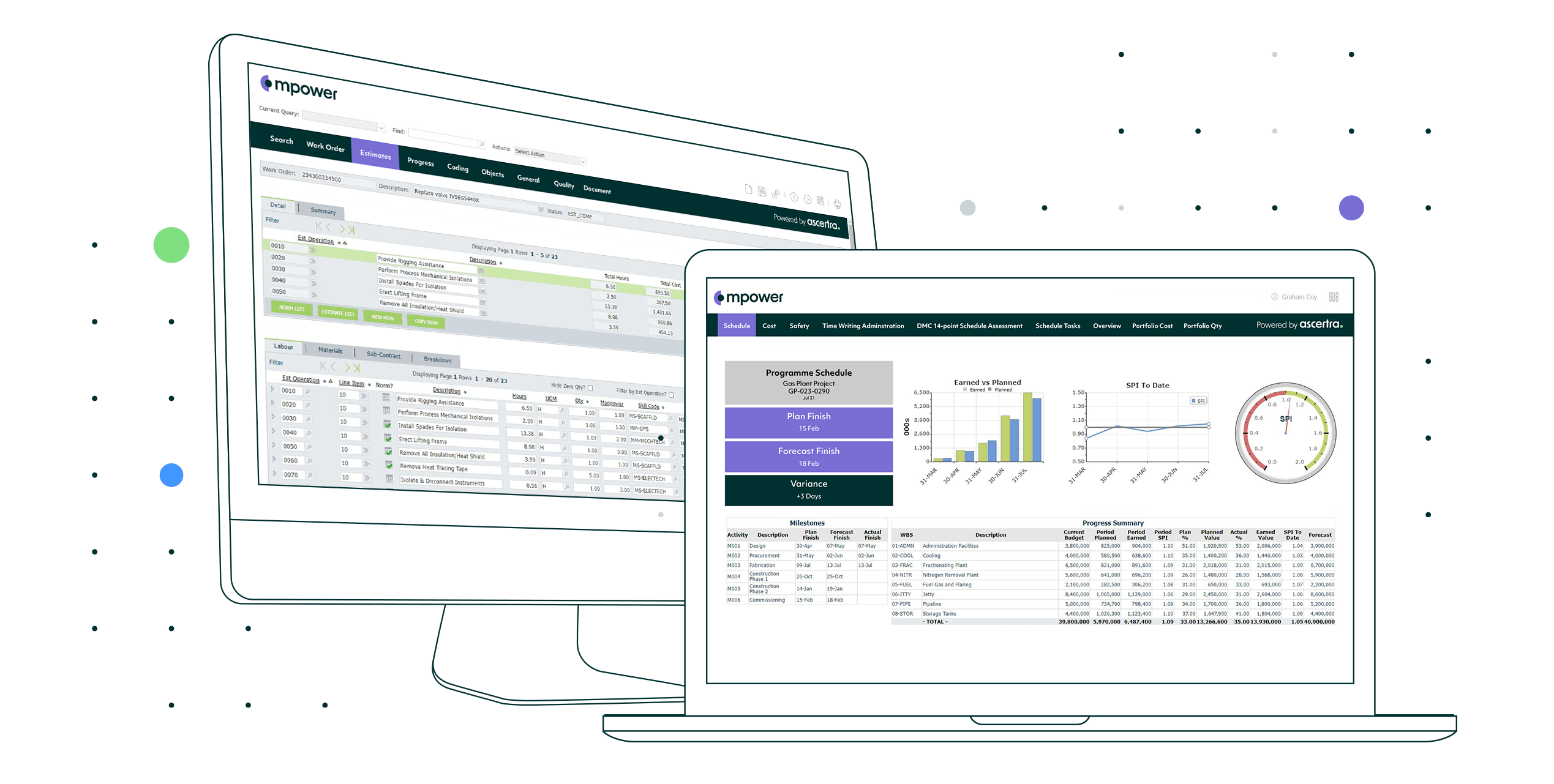 Enable timely & granular time writing
Manage costs and optimize project spend
Ensure accurate & swift accounts payable and receivable
Improve visibility to make informed decisions
Measure and analyze budgets, actuals, and forecasts
Manage change requests and cost growth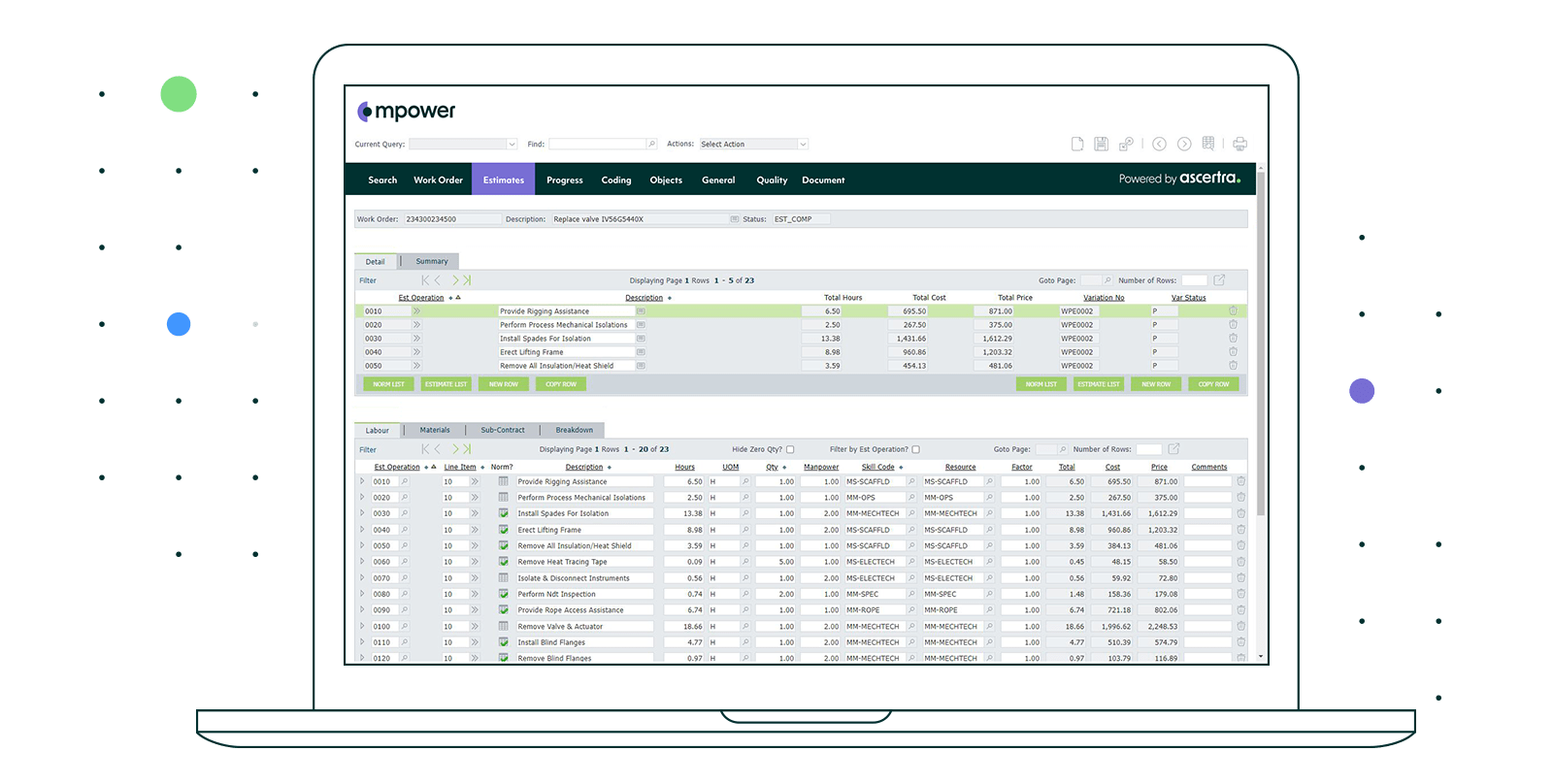 Choose Your Mpower Solution
One size doesn't always fit all. Mpower is scalable and quick to deploy with modules that fit your project needs. Each module, while integrated, can be deployed independently allowing the system to grow along with your business requirements and goals.
Mpower
Project Control & Cost Management Software Features:
---
Mpower Project Control and Cost Management Software provides projects with advanced tools to help keep projects on budget and schedule across the project life cycle.
Why clients love Mpower
"The fact that we have only three quarters of a day to get invoices out at a month end, for the whole of the company, and we do it with one group, sitting here, speaks volumes for the efficiency of the system. So there are huge benefits. There's nothing else out there that works quite like mpower. SAP is good at the finance side, but not the project controls side. Maximo just does one thing. In my opinion mpower does the whole lot."
Project Services Manager with an international drilling engineering contractor - Uses full Mpower suite