Proarc Document Organizer
[ Proarc EDMS Add-On ]
Proarc Document Organizer's automation capabilities reduce the time to contract closeout, allowing you and suppliers to get paid faster.
The Document Organizer add-on helps teams avoid the time-intensive, manual, and error-prone process of compiling a complete and accurate set of documentation.
Document Organizer publishes documents and metadata for offline use in a variety of structures and formats. Whether it's used for client handover packages or for providing information access at remote job sites, Document Organizer can help to dramatically improve communications and reduce errors when supplying sets of documentation.
Why Use Proarc Document Organizer?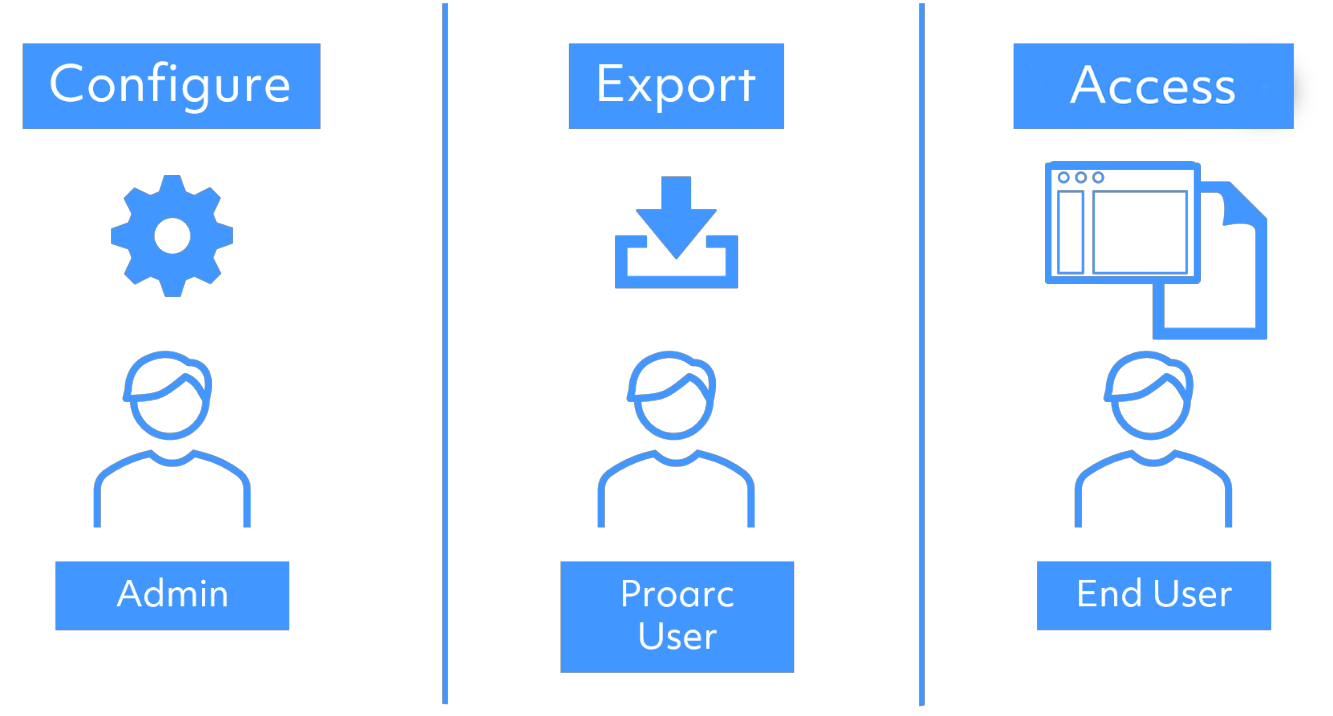 Meet client-specific requirements for numbering, layout, and branding

Organize information in client operations models

Accelerate contract closeout and final payment

Automate time-intensive, manual process of documentation compilation

Ensure all stakeholders have correct revisions

Move large volumes of information to remote job sites or offshore locations for local access

Avoid network latency issues caused by downloading from central servers
Proarc Document Organizer Capabilities
Format Packages with Templates:
Define branding and banner images
Define tabs for Home Page, Show All
Define styles (CSS)
Configure Exports:
Define queries for specific data export
Define metadata columns to include
Define column order
Define navigation tree structure
Include or exclude file types
Include documents with or without files
Select specific revisions
Perform Exports:
Select documents to export
Select location for exported publication files
Navigate Output:
Browse document metadata and files offline using a web browser
Navigate in folders
Perform full-text metadata search
View files