Proarc Mobile
[ Proarc EDMS Add-On ]
Proarc Mobile is a lightweight add-on that makes it possible to remotely search and view documents, add comments to documents, manage tasks, and work offline.
Proarc Mobile is ideal when you are on the go or do not have access to an Internet connection. You can easily access documents and drawings while on a construction site or download documentation for offline access.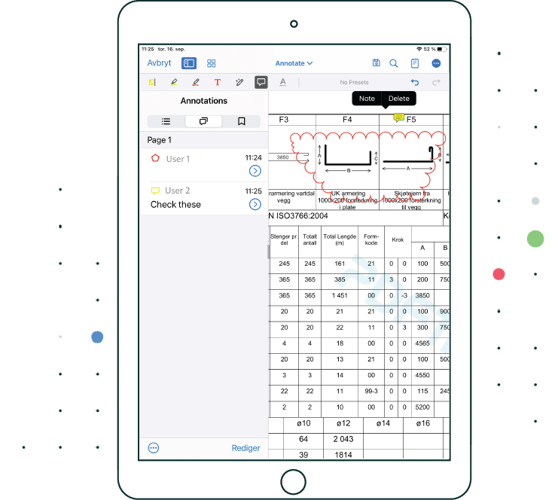 Proarc Mobile is ideal for documenting discrepancies, verifying documentation, and approving documents from a mobile device.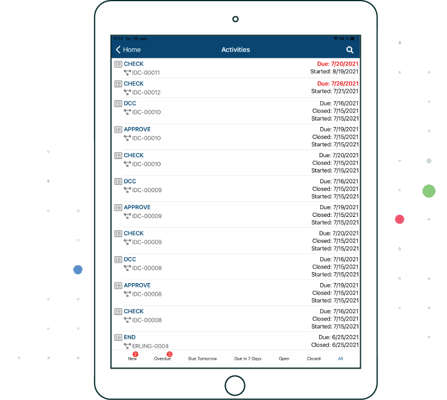 Easily search and browse documents remotely from a mobile device

Securely download files from Proarc to your mobile device for viewing

Work offline when no Internet connection is available

Perform reviews and complete tasks on the go

Add comments and photos to documents in Proarc from your mobile device

Complete document redlining directly in Proarc*
*Requires ProView add-ons
Proarc Mobile Capabilities
The Proarc Mobile Add-on is available for smartphones and tablets and runs on iOS and Android operating systems.
Find files using extensive metadata search options
Browse for documents in Proarc folders
View files in external applications
Add documents as favorites
Add comments to documents
Upload images or other files as comments
Annotate on PDF documents*
View your tasks in the Proarc Activity Lists
Get new task and overdue task notifications
Send comments on a workflow
Download documents for offline use
Annotate on PDF documents when offline*
Open documents, tasks, and query results from other applications using Prorarc Mobile Integration


*Requires ProView add-ons