For this edition of our Ask an Interface Manager Series, we asked three professionals with interface management expertise the question: How involved should owners be when it comes to managing interfaces? The answer to this question resulted in a series of three articles, each with their own perspective. The following is Kelly Maloney's response.
Project Interface Management & Owner Insight
No matter how contracts are structured, owners ultimately underwrite all interface-related risk. For that key reason, owners must remain directly engaged within the interface management processes. That said, the level and process of owner involvement has long been debated.
Interface management requires communication and collaboration. It may sound easy, however coordinating the communication and collaboration around hundreds, if not thousands, of interfaces is a real challenge. If interfaces are poorly managed, they can represent significant risk to a project. Interface management helps to mitigate the risk interfaces represented by managing and coordinating the efforts and work between delivery teams. In most cases, projects will encourage open and direct lines of communication. The more effective and efficient interfacing parties are at sharing information and collaborating on interfaces, the greater the chance of a successful project.
What Level of Owner Involvement at Interfaces?
Through my time at Coreworx, I've worked with many organizations over the years helping to implement interface management solutions, and the topic of owner involvement is often debated. Of course, there is no question that the owner—who is ultimately responsible for the success of the project—is involved and must take an active role for defining and communicating the interface management strategy, but when it comes to the exchange of information and deliverables, how involved should the owner be?
As an owner, how do you proceed with confidence knowing stakeholders are communicating? How do you know decisions are being made with the right information? To start, your contracts will have the greatest influence on the discipline your contractors apply to interface management. Most owner contracts now include assignment of responsibility for interface management. That said, it's difficult for owners to identify and enforce interface-related conditions during execution. It's natural for project stakeholders to focus on delivering their 'siloed' scopes without considering the greater project goals and objectives – which cause risk at interface points.
To ensure the goals and objectives of the fully integrated project are considered in addition to the individual scope, it is common for the owner to establish representation to oversee each contract. These individuals (or teams) are responsible for managing scope and responding to technical queries, and for ensuring engineering standards and quality are met. They must ensure interface issues are resolved, and deliverables are exchanged in a timely manner. Figure 1 below illustrates a common interface structure including owner representation shown as 'Sub-Teams' per scope.

Figure 1: Interface Structure with Owner Oversight
(Image from Project Interface Management Book)
Facilitating Owner Involvement at Interfaces
Project teams typically encourage open lines of communication between interface stakeholders, with the owner team available to facilitate resolution when problems occur or require clarification. Owner involvement can be as simple as a notification when an issue is raised to direct involvement in the review and approval process. The level of involvement can depend on many factors, including the relationship with the contractor and complexity of the scope of work.
Interface Agreements & Owner Endorsement
Interface agreements can involve requests which may take significant time and cost; therefore, there may be instances in which the owner wants to be involved in the dealings between parties. For example, when dealing with cost reimbursable contracts, it is often desirable for the owner to have the option to review and approve a request from one party before the request is submitted to the responding party. In addition, when dealing with developing technology, proprietary information, and complex scope, it may be desirable for the owner to broker these requests to ensure sufficient and detailed information is exchanged. The granularity and clarity of information exchanged becomes increasingly important in these scenarios. The capability for the owner to be involved with interfaces in this way has been built into the Coreworx interface management solution and is called owner endorsement. Figure 2 below illustrates an example of the owner endorsement flow optionally configured in Coreworx Interface Connect.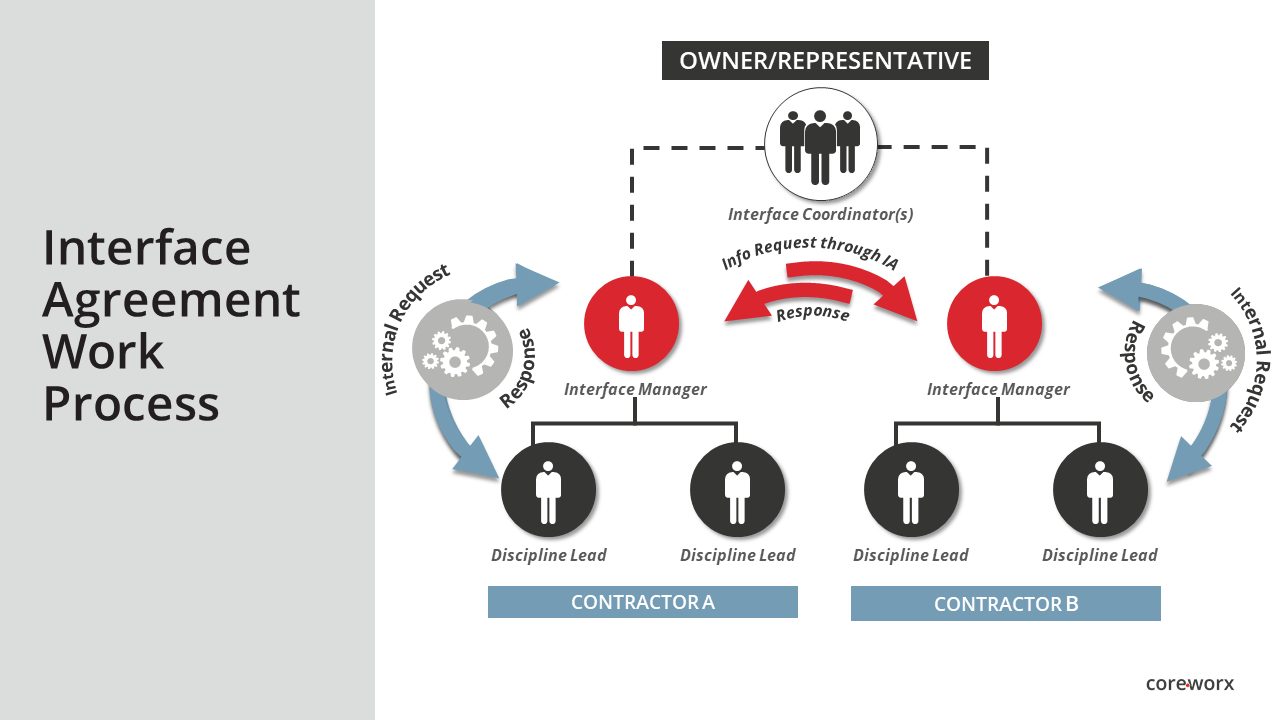 Figure 2: Coreworx Interface Agreement Work Process with Owner Endorsement
The endorsement step lets the owner review each request, discuss it with the parties involved if needed, and work with the contractor to prioritize. It is important to ensure the endorsement of interface agreements do not introduce a bottleneck in the process. The flow of this information needs to be timely, eliminating delays and gaps that can cause schedule delays.
Interface Meetings & Owners
Regular interface meetings are a common method for ensuring all parties remain aligned. Mandatory attendance by all parties, including the owner, is an effective way to ensure interface issues are resolved in a timely manner, and that interface deliverables remain on track.
Summary: Owner Involvement is Essential to Interface Management Success
Whether you are directly involved in each interface agreement or kept informed through automated notifications, regular interface meetings, and reports, owner representation is essential to the interface management process.
Communication between delivery teams cannot be assumed, it must be prescribed. Automated interface management tools that support the interface management strategies and best practices of complex projects have given owners the oversight and transparency needed to ensure required communication and collaboration are achieved at interfaces. Additionally, these automated tools provide the opportunity to choose the desired level of involvement (or endorsement), guaranteeing the owner is involved in the development of solutions and resolution of conflict when needed.
Interface management promotes an integrated team working together as 'one team' to deliver a project that meets original goals and timelines and the owner is certainly an essential member of the team!
More on Interface Management & Owner Endorsement
To read more on the topic of owner endorsement from other interface management experts, be sure to check out the full Ask and Interface Manager series.
---
By Kelly Maloney, Product Manager, Interface Connect, and Industry Advisor

Kelly Maloney is a Senior Product Manager with Coreworx for Interface Management (IM). She brings over 15 years of experience with enterprise software applications for project management and information management. Kelly has worked with some of the largest EPCs and owner/operators in the world to implement interface management solutions that service multi-billion dollar projects with thousands of interfaces.