When a new construction project begins, Project Managers and Directors usually appoint a Planner to make sure the work is completed safely, on-time and within budget. This is an incredibly high level of responsibility.
Planners are, so-to-speak, the "foundation" before the "foundation." It is their efforts that will be the basis of the literal work of brick and mortar.
As such, these individuals are required to have a holistic understanding of each project and must possess superiority in the skills of both mind and hands. Among the many core skills, planners must understand the art and science of engineering, as well as be competent leaders who are tech-savvy.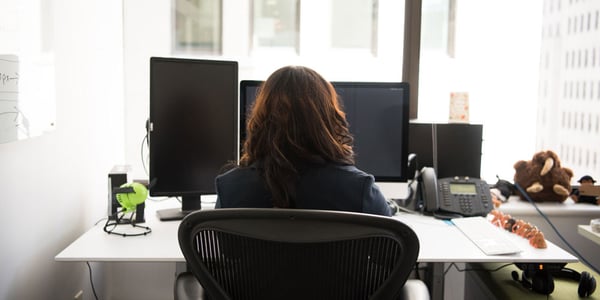 The planner has everyone's role in mind, which means the burden of their labor is both intense and rewarding.
With so much on their plate, most planners seek out an electronic document management system (EDMS) to make their job less stressful and a lot more rewarding.
How Planners use the ideal Electronic Document Management System
Of the many duties in their job description, the most important is highlighted in the job title itself — planner.
These individuals use high-performing EDMS to organize, plan and track the status of relevant documents to make sure materials are delivered on time and with the most recent revision levels. The best planners use a document management system that allows them to assign deadlines to work objectives and can daily present them with visual data to ensure all work is proceeding according to schedule.
When it comes to execution, they use an EDMS that allows for convenient review within their existing workflow.
Collaboration is Key for Project Managers
During the course of a given project, planners will be required to collaborate and corroborate with their clients, team members, and subcontractors.
This is why it is so essential that they use an EDMS that allows for the divvying up of work with a set amount of permissions and controls to each party. Deadlines can be given, work inspected and comments reviewed alongside additionally needed edits.
Since planners will likely use more than one software at a time, they need an EDMS that allows for exporting and integration to third-party programs, like MS Project, Asta PowerProject, and Primavera P6.
When it comes to internal meetings, planners are given the chance to shine in their roles. That is why the best professionals are using an EDMS that presents them with visual data on the progress of the work-at-hand that they can share alongside with anticipated project completion dates.
A high-performing EDMS ensures this data can be adjusted in accordance with the work completed. As mentioned before, having exportable data becomes crucial at these meetings, so it's important the EDMS provides this feature.
With so many responsibilities, many Planners turn to Proarc powered by Ascertra as their EDMS of choice. The ability to plan, track, and deliver technical documentation provided by the software has proved invaluable to individuals in the construction industry looking to solidify themselves as expert planners.
If this is the sort of solution your company has been looking for, consider exploring further Proarc's features by scheduling a demonstration with us.