What Features Discipline Leads Love in an EDMS
Discipline Leads are responsible for a plethora of content at multiple stages of project development.
Whether it's helping with the work of their team members or readying their organization for the next stage in a project, there are certain tools a great electronic document management system (EDMS) should boast in order to make a discipline lead's job more productive and rewarding.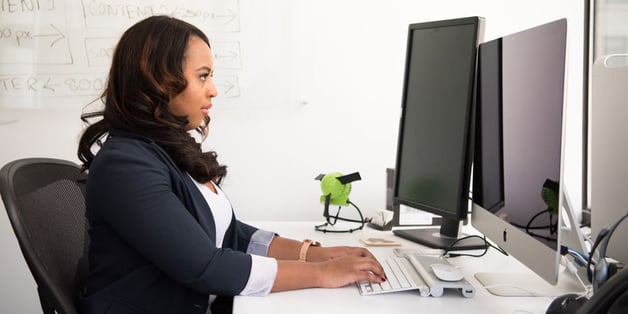 Gain Control Over Your Projects: At Every Stage Of The Lifecycle
Control
Discipline Leads pride themselves on quality and execution. To do this, they need valuable tools that ensure project coding and numbering standards are up to par.
Making sure each team member has access to the right tools and permissions on their documents guarantees that everyone is properly equipped to deliver technical documents with efficient and accurate results.
Review
Discipline Leads thrive on thorough communication and collaboration. This is where they find their EDMS resourceful, with tools that allow reviewing content and sharing feedback with their Project Leads especially helpful.
Each client has its own standards and each company its own best practices. When the EDMS customizes to each need, a Discipline Lead is able to automate their workflows and streamline the process of document management.
Reporting
Discipline Leads do not have the luxury of merely finishing their part of a project and being done with it. They are intimately connected to the entire process.
As such, visual data within an EDMS is crucial. Having an inbox of project timelines and status lists keeps these individuals informed.
Additionally, since they are able to interlink the documentation status within the workflow tasks, seeing that engineers have completed their assigned tasks in a timely manner becomes exceptionally simple. When more work needs to be assigned, they simply assign it to them through a personalized task inbox.
The Value of a High-Functioning EDMS
The right EDMS solution allows Discipline Leads to remain informed and give critical feedback that demonstrates their competency to their peers and superiors.
When the EDMS is working at its best, ensuring technical quality becomes easier than ever. From commencement to delivery, the right EDMS gives Discipline Leads the tools to communicate crucial feedback in order to make sure a project ends on-time, efficiently, and is presented in the right way to its clients.
As such, the go-to option many Discipline Leads turn to is Proarc by Ascertra. This Electronic Document Management System (EDMS) was designed with Discipline Leads in mind, knowing that continuous improvement and flexibility are the keys to the work they encounter. All of the features Discipline Leads love are found in Proarc's EDMS, alongside many more—such as third-party compatibility and intimate meta-data management.
When seeking an EDMS that Discipline Leads will love, consider Proarc by Ascertra. To see if this is the EDMS solution for you, schedule your free demonstration and information booklet.