As a project manager or a document controller for an EPC firm, you know the importance of using efficient collaboration tools for successful project completion. But unfortunately, a lot of companies aren't taking advantage of modern construction collaboration software, which increases your control of technical documentation and eases the burden of communicating between employees, vendors, and clients.
In this blog, we'll discuss the must-haves of high-performing construction collaboration software, and how these capabilities will ensure you experience better results.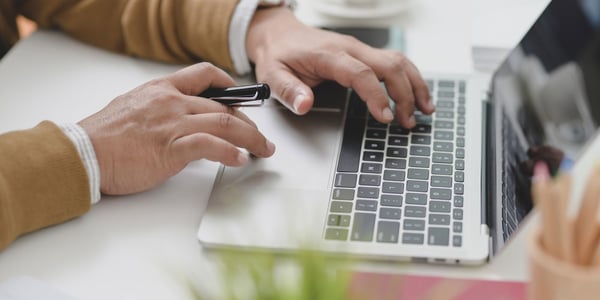 Construction Collaboration Software's Must-Have Capabilities
To be an effective tool for your success, a strong electronic document management system or EDMS should streamline the communication and exchange of technical information with anyone involved with one (or more) of your company's projects.
By employing helpful client & vendor collaboration capabilities, you should easily experience:
An integrated project environment
Data & document list distribution
Workflow & comment handling
The ability to run a quality check
An audit trail & strong security & access control
Top Benefits of Construction Collaboration Software
With these capabilities in mind, it's easy to see that quality project collaboration tools within your EDMS allow everyone to work in the same solution, which allows you to take advantage of the same data environment. When you employ a strong EDMS, you can tackle your biggest projects with ease. Here's how:
1. Eliminate Email Headaches:
Tired of losing emails and trying to track revisions to your attached documents? An EDMS's centralized portal gives you better control over your review, approvals, and comment processes.
2. Reduce Errors & Excess Document Reviews:
When you automate your processes with an EDMS, you'll gain a complete audit trail and full-security control.
3. Easily Exchange LCI:
Share your project's lifecycle information (such as technical information & technical documentation) with external users in confidence by employing a secure web portal, which allows you to grant access to workflows & tasks to designated users, along with your project's documentation and information.
Get Started Using Construction Collaboration Software
When you're ready to employ an EMDS capable of providing your company with these capabilities & benefits, consider using Proarc. Our software solution was specifically crafted to help you collaborate & document your work with confidence, as well as ensure all of your employees, vendors, & clients have access to the data they need when they need it.
Gain the control & compliance you need to ensure your company's success with the help of Proarc—the proven solution to reduce the lead time of documentation deliveries in engineering & construction projects and asset operations. Schedule a discovery demo to see how simple it is to get started!