When it comes to having the right document control system, document controllers have needs unique from other members on their project team.
As such, it's important that a company's software is one that suits their needs, as well as everyone else's.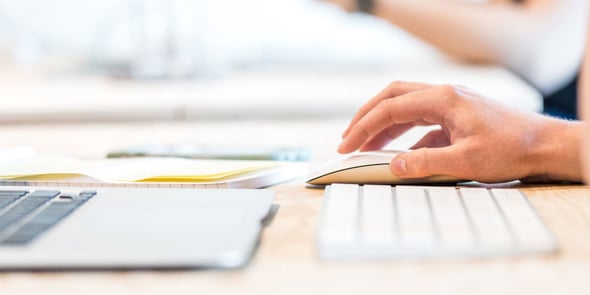 Determining the Right Document Control System Features for a Document Controller
Without proper control options, document control systems become worthless to a document controller as the tools to maintain clearance levels on sensitive documents are absent.
This is why it is imperative that the system in use has advanced access control features. Without these, critical data could be compromised and proper personnel could be denied the access they need to do their job.
Here's a list of important documentation management features your document controller wants you to have:
Advanced Search Functionality
The document controller will also need a document control system to have advanced search functionality with clear procedures for revision and updates.
These individuals do their best work when they are fully informed. Having a document control system with these tools is imperative in equipping document controllers to do their best work.
Standard and Customizable LCI
Each project's documents will likely have both transferable and unique content. LCI requirements can vary, so having both standard and customizable options goes a long way with document controllers.
Additionally, being able to reuse existing and applicable coding manuals and documentation from one project to the next will save these individuals time that's better spent furthering work in other areas.
Adjustable Control & Communication Features
The document controller will also need adjustable and convenient control features for the sake of revisions during the life of any project.
It's imperative a company employ an electronic document management system (EDMS) with these traits. The document controller will likely want to define business rules within the project's documents in order to control the revision process and make sure the right version of the document reaches the client.
Team members and subcontractors working on a project will likely be in constant communication with their document controller, which means a high-performing EDMS should have effective tools for dialogue between the document controller and all other departments involved.
A notification system with adjustable inbox settings is clearly crucial for these individuals, both for administrating tasks and receiving them.
An EDMS System Built for Document Controllers
Software, like Proarc by Ascertra, has become the preferred choice by many organizations seeking to maintain appropriate levels of accessibility and confidentiality within their EDMS.
With customizable controls and notification settings, along with third-party compatibility and visual data for reporting, organizations rely on Proarc as an ideal blend of security and simplicity for their engineering projects.
If you're ready for an EDMS that gives your document controller the tools they desperately need to be effective, check out all of the features Proarc has to offer.