Mpower Time Management Software
[ See full Mpower Project Control and Cost Management Software Solution ]
Mpower's
Time Management software helps project-based organizations get control of timesheets for labor, equipment, or materials (LEMs) with multiple validation and approval stages available.
With Mpower Time Management,

actual hours

data is available throughout your project hierarchy and easily integrated with third-party systems such as Primavera, Payroll, and ERP.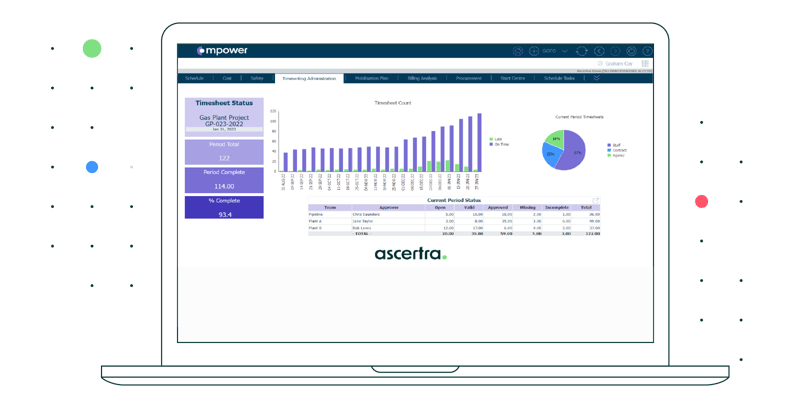 Collect productive and non-productive hours as well as overtime (multiple overtime types). Timesheets can be entered by the individual or by a central timekeeper.
Why Use Mpower Time Management?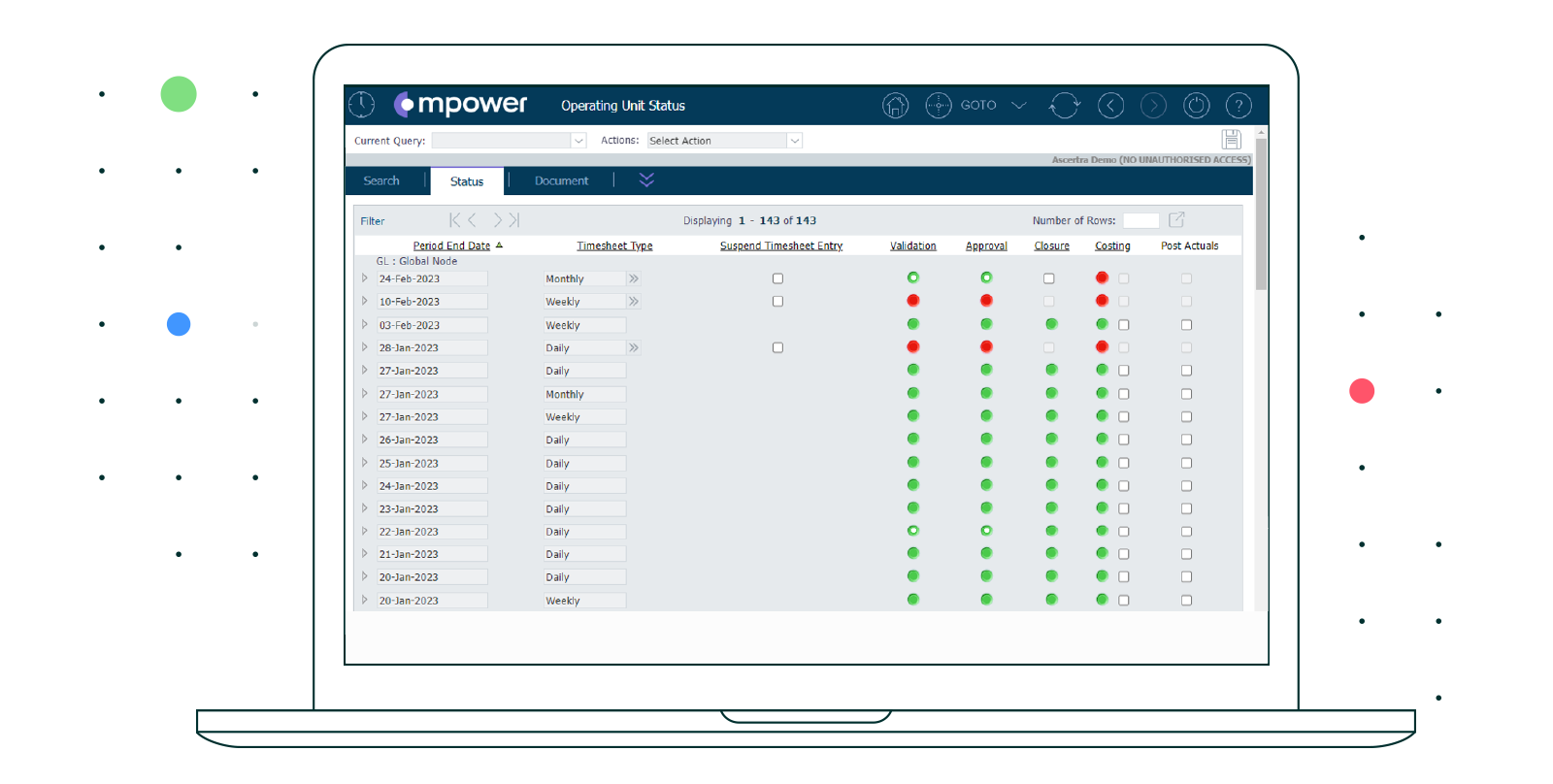 Accurately manage all contractor, subcontractor, employee, and equipment timesheets from one platform
Reduce human error and catch errors faster
View labour costs in real-time
Analyze productivity with instant reports
Reduce validation time and shorten the time required to close periods
Uncover issues through comparison of actual costs against estimates
Mpower Time Management Capabilities
With Mpower's Time Management software, teams can collect timesheets for labour, equipment, and materials (LEMs) on either a daily, weekly, or monthly cycle. All underpinned by a robust process to ensure quality data.
Drive Best Practice Processes
Workflow-driven processes ensure all team members follow defined processes:
Fully-integrated approval processes
Structured period closure processes
Controlled process for managing late timesheets
Controlled edit/update process for already approved timesheets
Separately identify all non-productive and delay times
Configure Timesheet Workflows
Several timesheet workflow options are available to ensure the overall time collection process meets exact requirements with quality data.
Ensure Input Standards & Quality
Validate all data on input
Restrict entry to active work breakdown structure (WBS) elements only
Restrict who can record time based on personal logistic information/swipe data
Restrict the number of available overtime types and ensure only permitted users book overtime
Manage All Timesheets
Supports both team timesheets and individual timesheets
Track Granular Job Costing Data
Provide complete job costing at the most granular level using comprehensive and flexible cost rate structures
Are you ready to get control of timesheets for LEMS?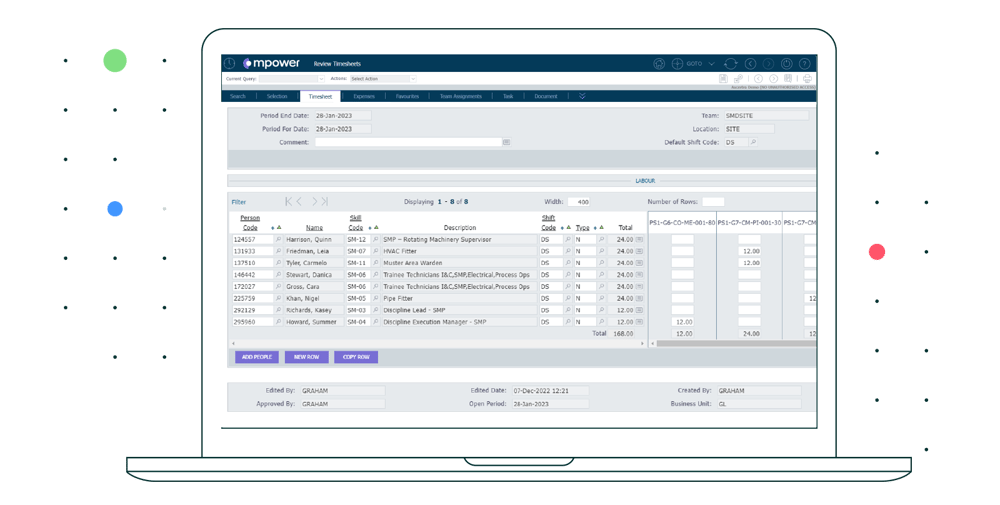 Need to learn more about how Mpower Time Management software can help your projects? Submit this form to receive more info and to speak with one of our in-house experts.