We recently conducted a webinar on October 15, 2018, that showed how the latest Proarc product release can help companies digitalize technical engineering documentation processes and streamline collaboration between project members.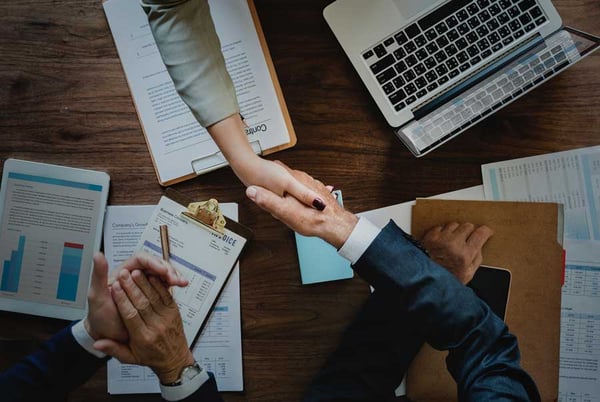 First of all, thanks to all who attended. Based on the feedback, I believe it is safe to say that the new capabilities in Proarc will be beneficial for many of our customers. This version is the latest in a series of releases that supports our philosophy of continually creating value for our customers.
For those of you who did not attend, you can watch a 3-minute overview covering the three main new functionalities just released.
Digitize vendors' and clients' documentation reviews and approvals which works to improve effective and efficient collaboration.

Business Impact: Reduce cycle time on reviews and collaboration resulting in a shorter cash conversion cycle

Enhances the review and approval process of engineering documentation using improved functionality for commenting on the handling process.

Business Impact: Shorter time to invoice based on documentation deliverable milestones

Enable field workers to access technical engineering documentation, annotates, comments, and reports with improved Mobile support.

Business Impact: Reduced reprographics and time lost handling paper resulting in higher project margins.
Q&A sessions
We received a number of participant interactions during the webinar's Q&A session. Here they are along with the answers that you may have missed:
"Has this new version of Proarc been released?"
Answer: Yes! It is released and available for all customers
"How flexible is the workflow activity sequence when transferring documents to Proarc Collaboration from Proarc On-premise?"
Answer: You can set up the workflow with different steps and activities than what was shown in the demo. The new functionality will apply the same way.
"Can the receivers of the workflow activities get an email notification when they receive a new task?"
Answer: Yes, Proarc can be set up to notify recipients by email, including external users such as clients or vendors.
"Can we use other PDF editors for the new Proarc Comment Handling features?"
Answer: Yes, as long as you are working with the PDF format you can use different PDF editors/viewers
"Can the automatically generated comment sheet be in Excel format instead of PDF?"
Answer: Yes, it can be generated in Excel and other formats, but you cannot use different formats at the same time.
"Can the new parallel commenting capability also handle handwritten comments made via iPad & Apple Pencil or Surface Pro & stylus?"
Answer: The pencil tool is available on iPhone/iPad for annotations on PDFs. The annotated file can be uploaded as a comment file or as a screen capture to Proarc.
"Are offline files in Proarc Mobile checked out, or just downloaded?"
Answer: Files that are made available offline are not marked as checked out.
"Is the functionality available both in the desktop and web client?
Answer: It is possible to start workflows as before in the desktop client. In addition, you now get a full view of all the comments made on the doc profiles. Consolidation of comments and generating comment sheet is available in the web client only.
"Can Proarc Collaboration communicate with a supplier that uses an earlier version of Proarc?"
Answer: Yes, Proarc Collaboration is not dependent on the external users' version of Proarc. Keep in mind that there is no integration between Proarc Collaboration and the Proarc version that the external user may have.
"Can you use both Explorer and Chrome?"
Answer: Yes, both browsers are supported in Proarc Collaboration
"Is the Proarc Mobile App also available for tablet or laptop?"
Answer: The Proarc Mobile app is specifically for tablets and phones. What you saw in the demo was from an iOS tablet.