As a professional in the engineering and construction industry, you've experienced too many projects that have been underdelivered, over budget, and outside of your company's deadline. You've tried purchasing an Engineering Document Management System (EDMS) in the past, but to be honest, the experience was terrible.
To avoid another disappointing experience, we've put together a list of 5 key qualities to look for in a highly functioning EDMS, as well as identified the reason why you should give an EDMS another chance to drive your business forward.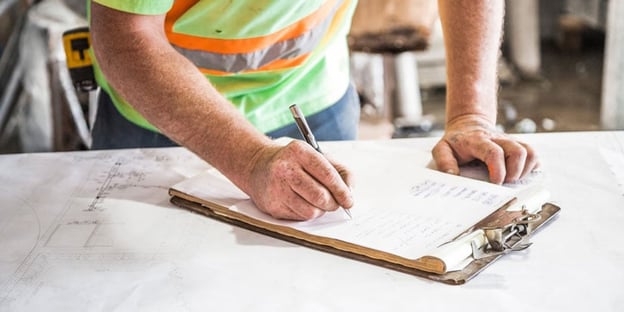 Why invest in an Engineering Document Management System (EDMS)?
Despite any failed experiences from the past, it's important you re-consider investing in an EDMS for multiple reasons:
EDMS systems haven't always had the best reputation for serving their customers well. But the good news is, software companies have made rapid advancements with improvements to processes and customer service that are helping customers drive results. The right EDMS will save your team time and energy, meanwhile eliminate the stress of managing revisions, collaboration and critical document deliveries.
Key Qualities of an EDMS
Selecting the right engineering document management system is no easy task! As a complex software solution, you need to know you're making the right investment for your entire company.
To help you weigh your pro's and con's, here's a list of the 5 must-have qualities to look for in an EDMS that gives you total control over your projects.
1) Industry Specific Knowledge
One of the biggest mistakes companies make when purchasing software is not investing in an industry-specific solution.
It's important you choose an EDMS with proven industry and domain knowledge and a track record of serving construction and engineering companies. This stops you from wasting time explaining your needs and more time allocated to ensuring user adoption.
2) Industry Specific Templates & Setups
Make sure the EDMS you invest in has a wide range of industry-specific templates, which contain the key processes and requirements for out of the box projects. This ensures you get the most out of the software right from the start!
Each template and configuration should address topics like coding and numbering structures, workflows, correspondence, comment handling, integrations, as well as reports access control and data protection.
3) Multiple Infrastructure Deployment Options
Your company has unique infrastructure requirements for good reasons. Whether these requirements are based on geographic locations, performance, security policies, or other organizational strategic factors, you need to find an EDMS where you can choose different deployment models based on your specific needs.
Additionally, you should have the option to deploy an on-premise solution or an online cloud SaaS solution to experience the best results. Don't settle for anything less!
4) Configurable & Adaptable Product
Be cautious when it comes to examining configurations. There are many EDMS companies that haven't evolved far enough to give their customers options for configurations.
When you invest in an EDMS, it shouldn't take a highly-skilled consultant to create customized functionalities. With a premier software solution, you should be able to easily adapt and configure to every new and changing industry or company standard without expensive consultants and developers.
5) Relevant & Timely Training
A lot of people forget to take a close look at an EDMS company's training solutions. Before you make a purchase, ensure your software provider offers training based on your usage and needed solutions.
Additionally, make sure the training is strongly focused on how to optimize the processes and use the solution in the smartest way possible. This will save you time and eliminate confusion and headaches along the way.
When you're ready to invest in an engineering document management system that's proven to give companies total control of their technical documentation, look no further than Proarc. We are passionate about helping companies experience success through every step of every project lifecycle.
Check out our Proarc solution and discover for yourself the impact it can have on your entire business. Our software solution boasts the top 5 characteristics of a high-performing EDMS and is customizable to fit your company's needs. Your time and money are valuable assets, which is why we won't waste your time or your money selling you solutions you don't need.