So, you've got a skeleton in place for your next project: Objectives have been made clear, appropriate parties and personnel have been informed of their jobs and duties, and expectations have been set. You have in place a form of communication that works for you and you trust that all those involved are hard at work.
Right?
Part of good construction documentation process management, however, is holding people, subcontractors and everyone accountable to their document progress.
How is each phase or delivery project doing? Is the working timeline realistic and appropriate? Are some parts of the project being stalled?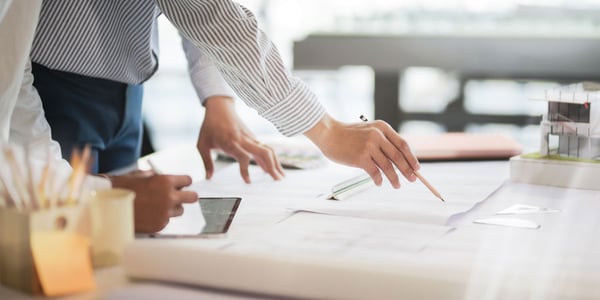 The Groundwork for a Solid Construction Documentation Process
There is nothing more costly or embarrassing than suddenly discovering parts of your project are far behind and now your deadline is compromised. This is exceptionally frustrating when you've been basing expectations off of systems and processes that are insufficient for the job.
An effective Engineering Document Management System (EDMS) allows you to track progress from both a macro and micro perspective, viewing progress in the form of visual data, such as burndown charts, as well as being able to inspect individual documents for progress and timeliness.
In addition, a smart EDMS program looks ahead to anticipate expected completion of work in relation to set timelines.
If this EDMS is convenient, it will even do this automatically and update the document meta-data so you can utilize your time more effectively, knowing your construction documentation process is always on-track.
All of this begins with finding a way to track progress for individual documents - hundreds or even thousands of them at the same time. This means having an EDMS that can manage and track comments, configure workflows and approval stages, and always maintain the meta-data per your project requirements. Once this is in place, tracking the status of document packages becomes a natural outgrowth of individual document tracking.
Having confidence that all comments, meta-data, and naming conventions are correct makes all the difference for effective project tracking.
Part of this process is assigning documents to key milestones and linking them to a planned delivery in the future. This is equally true of work assigned to subcontractors. As such, the capability to assign deadlines and track progress with overview reports becomes a vitally crucial feature of your EDMS.
How to Manage Documents, Projects, & Work in One Place
But what about work that is not being completed through a document management system? How can work being done on third-party planning programs such as Primavera or Safron be tracked in conjunction with related construction documentation processes?
A capable EDMS, optimized for your project should allow for third-party integration, including the easy export of data stored with other software systems that you rely upon.
Additionally, the EDMS company you work with should have an established and strong customer support team that walks you through any customization you may need. When you have all of these capabilities at your fingertips, you'll experience the utmost confidence in timely planning with employees, clients and contractors alike.
An EDMS Solution for Your Construction Projects
If you're looking for an EDMS capable of solving all of these challenges with a proven solution, try Proarc— the leading EDMS for EPCs.
With Proarc, managers have an EDMS that is able to track the individual contributions from multiple members working on a given document, liberating managers from time-consuming inspections by making all this information readily available.
Useful tracking is an outflow of an EDMS that is effective, intelligent, and convenient. The best form of tracking is configurable, yet comprehensive, and implemented at the beginning of the project. The tracking features of Proarc's EDMS allows full-planning control on a level 5 project plan with visual data and automatic distribution to ensure you are on top of your project and delivering results in a timely manner.